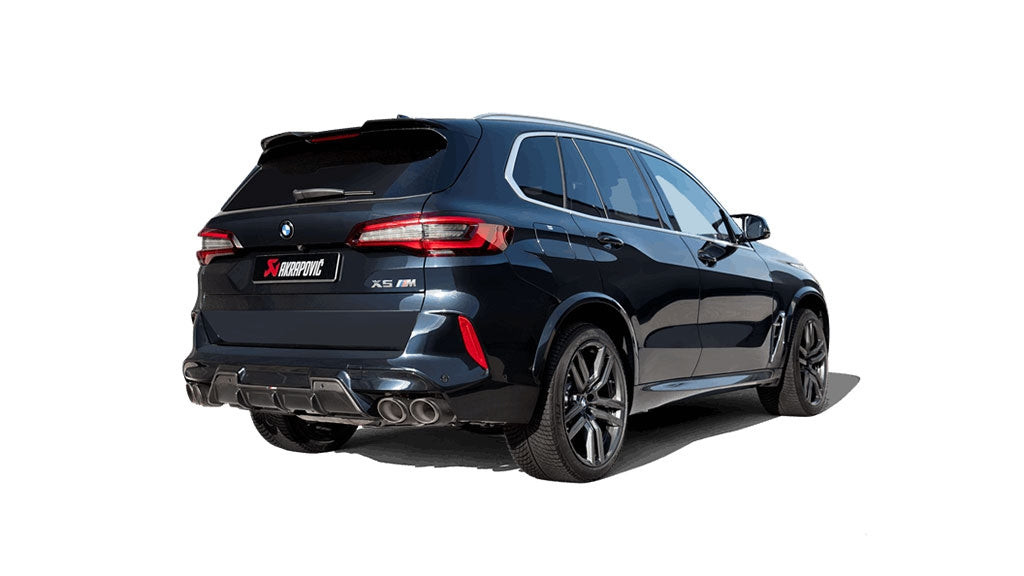 Akrapovic exhaust BMW X5M F95 - OPF
Akrapovic exhaust for BMW X5M F95 - OPF
Akrapovic exhaust for the BMW X5M F95 - OPF is constructed entirely from titanium. The Slip-on muffler features a central muffler flanked by two valves and finished with two sets of carbon-fibre.
The unmistakable Akrapovič sound, which is distinctly different from the OEM X5M with a stock system. The exhaust tone is most noticeable as you move through the gears and accelerate. Akrapovič has achieved power gains of 12.1 hp at 2,400 rpm and torque increases of 35.4 Nm at 2,400 rpm when tested on the Akrapovič dyno against a BMW X5M ith a stock M Sport exhaust system for comparison.
There is also the opportunity for further exhaust tuning through the addition of the optional Evolution Link pipe set (Titanium); using the link pipe set will change the gas flow and deliver the best sound possible from the Slip-On Line (Titanium).
Worldwide shipping, shipping price is automatically calculated in the check-out