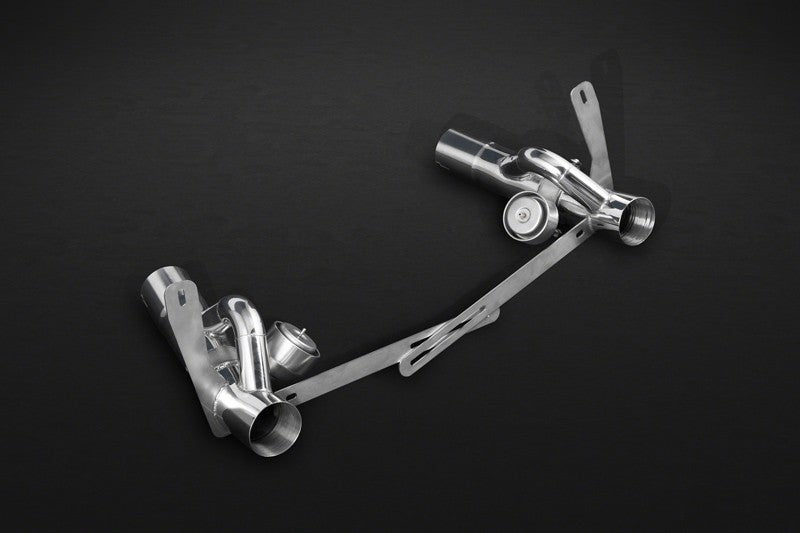 Capristo Exhaust for Ferrari 488 GTB
Capristo
Valve-controlled
exhaust
system for the
Ferrari 488 GTB
. The rear muffler is designed for accurate fitting to the original connections and is completely made from stainless steel grade 1.4828.
With the 200cpi cats or cat spare pipes, with or without heat protection, the 488 GTB really comes alive.

The original Ferrari control unit for the exhaust gas valves is used. Superior to the original opening, the valves can be opened with the Capristo remote at any time.
Worldwide shipping, shipping price is automatically calculated in the check-out