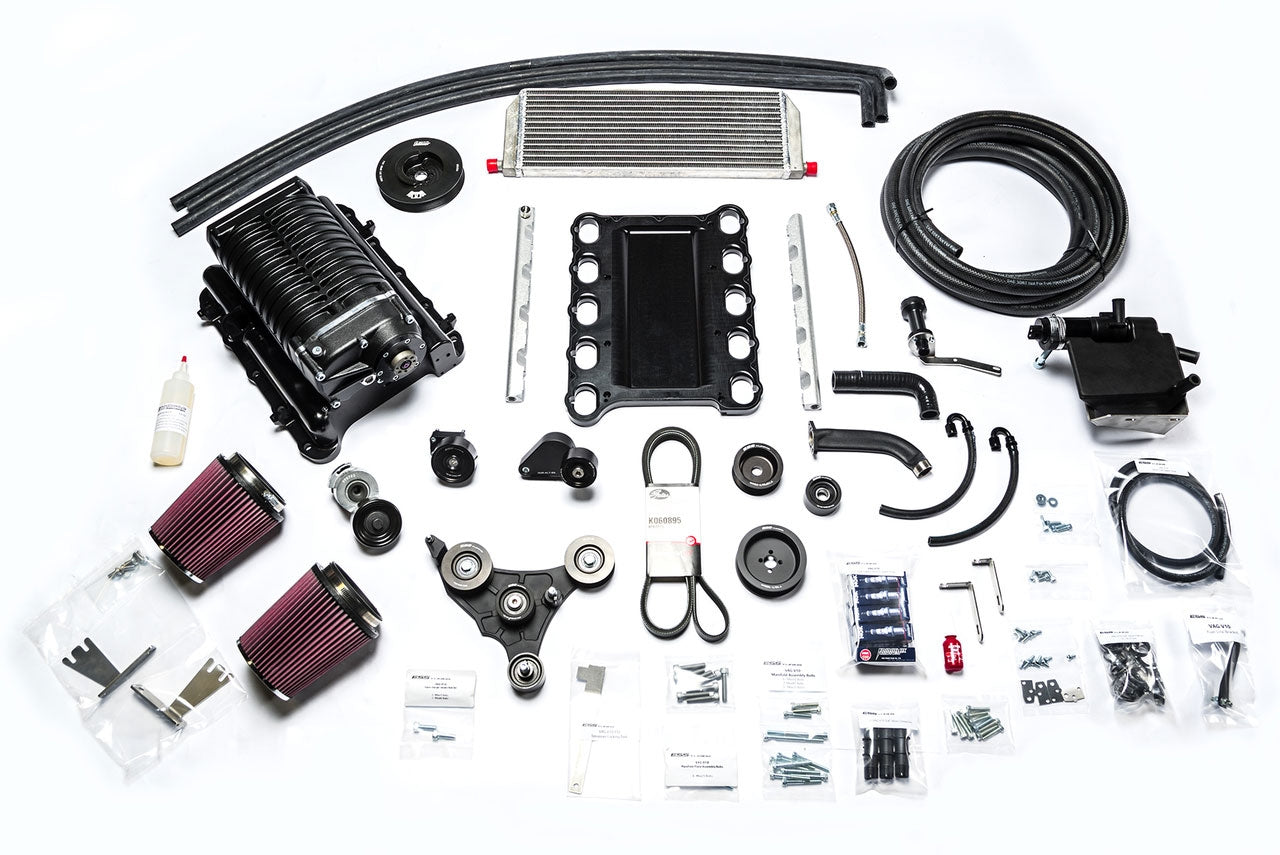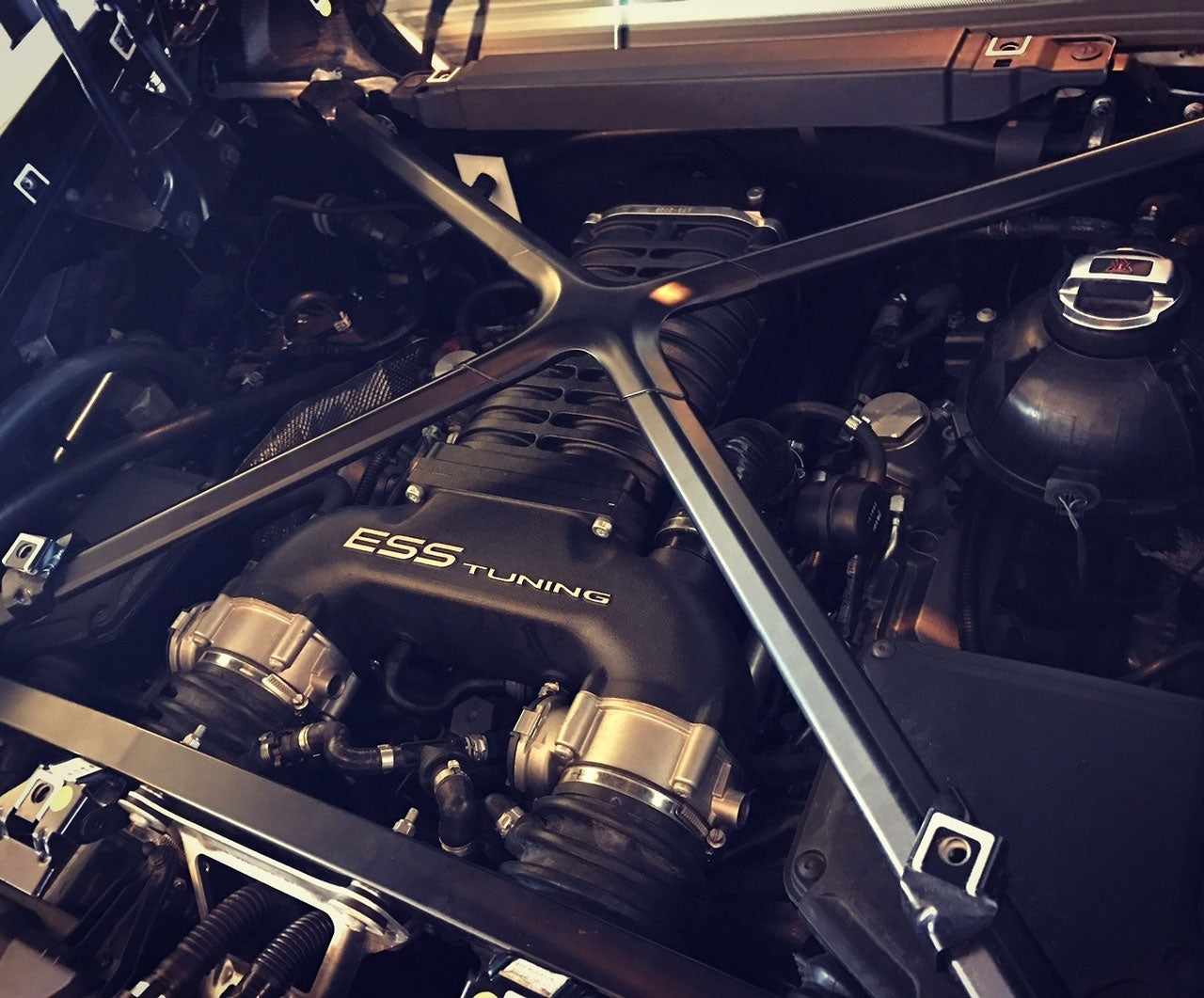 ESS Tuning Lamborghini Huracan V10 TS-800 supercharger system
The
ESS supercharger system
for the
Lamborghini Huracan V10 TS-800,
the uncompromised performance. That's the motto that's come to define ESS as a company. It intrinsically drives them every day to produce only the best possible solutions. With this mindset, they have set off to create a V10 supercharger kit for the Lamborghini Huracan.
The ESS kit is 100% bolt-on with a bracket and belt system to ensure a perfect fit with no modifications to your vehicle of any kind. The system was designed around an air-to-water intercooled big 2.9L Whipple Twin Screw Supercharger putting out 7-8 psi. The Whipple unit features newly-engineered Gen. 3 rotors which add up to 30-150 hp/tq at the same boost levels and see a decrease of 10-80 degrees Fahrenheit over the previous Gen. 2 rotors. Additionally, the twin screw design utilized by Whipple has the highest efficiency of all superchargers. This translates to more accessible power across all rpm levels, meaning instant power on tap from idle to redline. This unit can have the boost cranked to upwards of 15 psi and gives you plenty of room for upgrades down the road.
The manifold plate assembly is CNC'd from thick 6061-T6 aluminum to ensure an optimal fit and seal, mitigating any chance of warping under high heat and pressure. The pulley set is engineerd for maximum performance and reliability, machining them out of the same 6061-T6 aluminum and fitting them with ceramic bearings from SKF.
With a 150-180 WHP gain over stock and a 40% increase in peak torque, this kit has been created to be a monster out on the track, as well as, an enjoyable daily driver. Included with the kit, is the ESS ECU tune and all of the accompanying parts you will need to complete the install and as always, we stand behind our product with a 2-year, unlimited mile warranty.
Worldwide shipping, shipping price is automatically calculated in the check-out