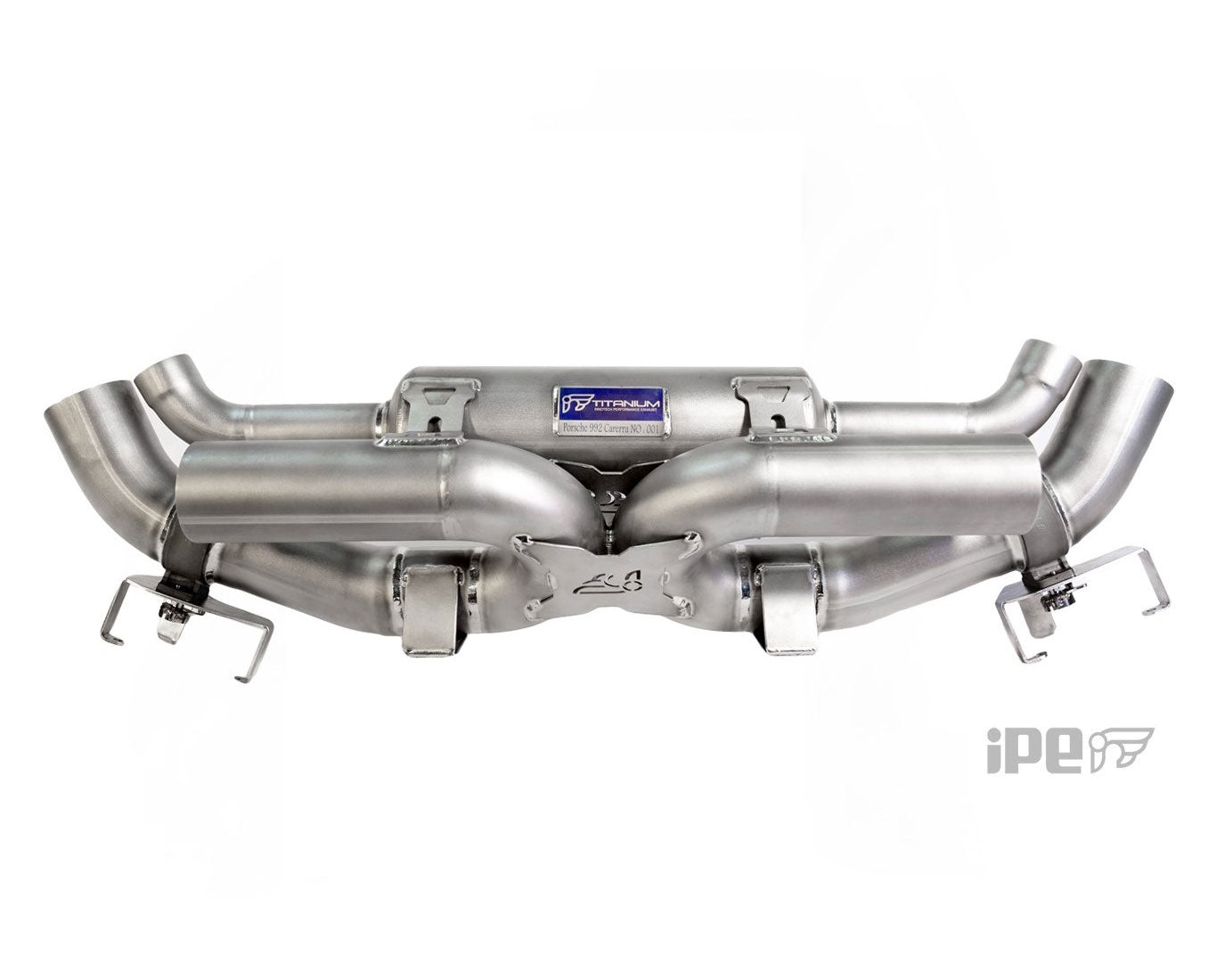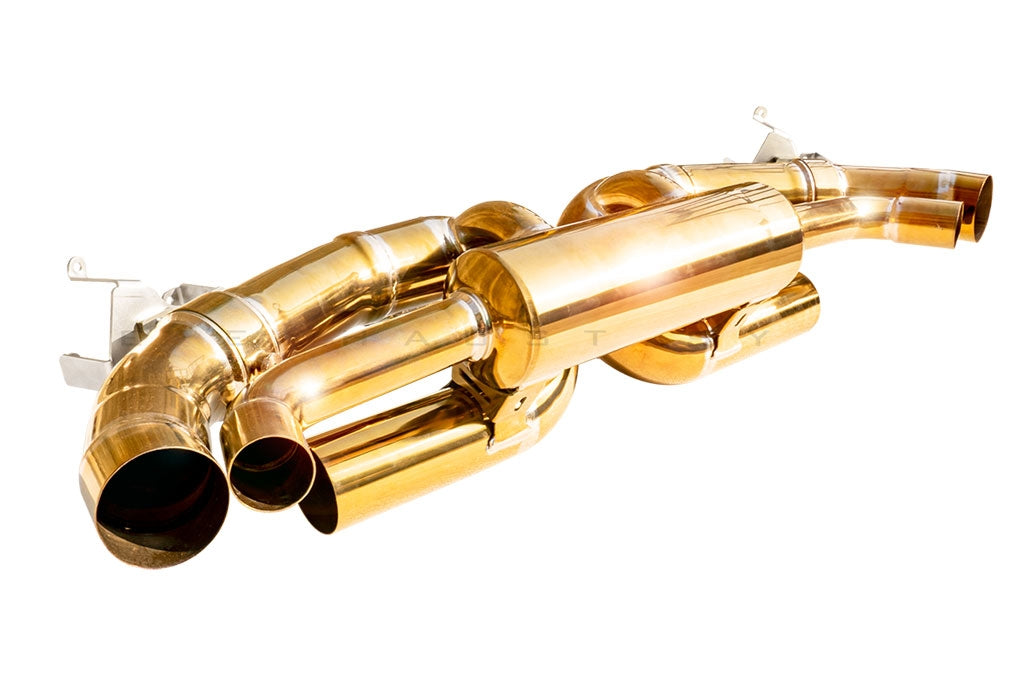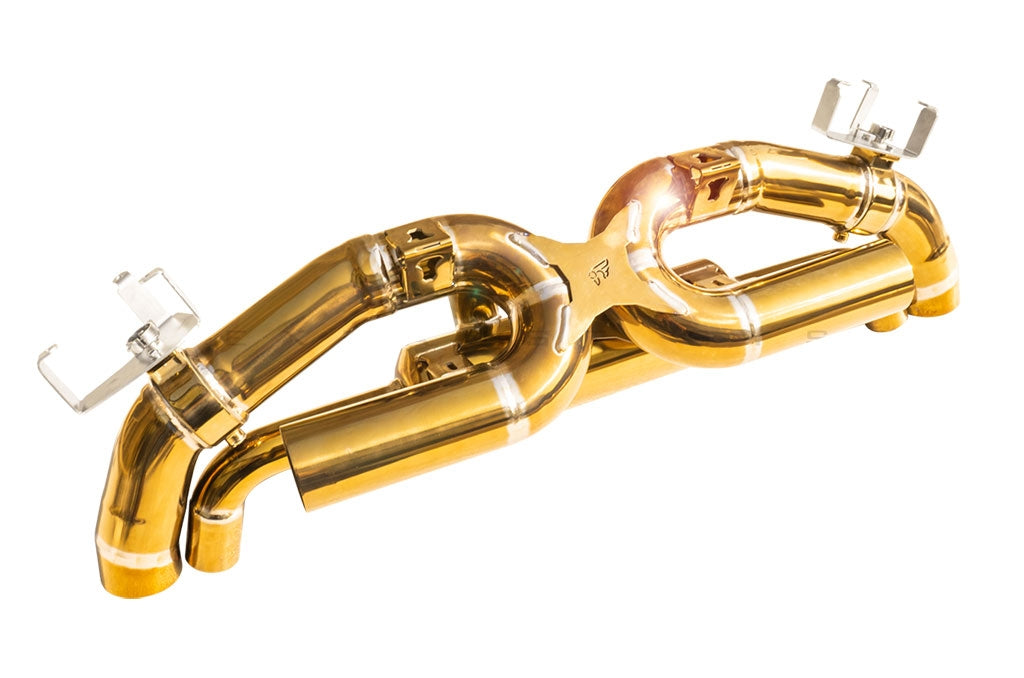 IPE Exhaust Muffler for Porsche 992 Turbo S
The
IPE muffler for
Porsche 992 Turbo S
The IPE exhaust muffler for the Porsche 992 turbo S, it is simply the best valvetronic muffler in the industry. It offers an outstanding high-pitched racing sound as well as a comfortably quiet cruise by the push of a button and closure of the exhaust valve.
Each part of the exhaust system is individually designed to perfectly fit the 2019+ Porsche 992 Turbo S series. The unique design overcomes the limits set by the stock exhaust, giving your Porsche an unique supercar sound down-the-line. Combine it with a set of headers and linkpipes and enjoy the true ultimate Porsche sound.
The muffler is made from ultralight titanium, which saves a lot of weight at the rear of the Porsche. Optional the titanium can be heattreaded and have the amazing golden finish.
It will fit the Porsche 992 Turbo and Turbo S models.
Worldwide shipping, shipping price is automatically calculated in the check-out