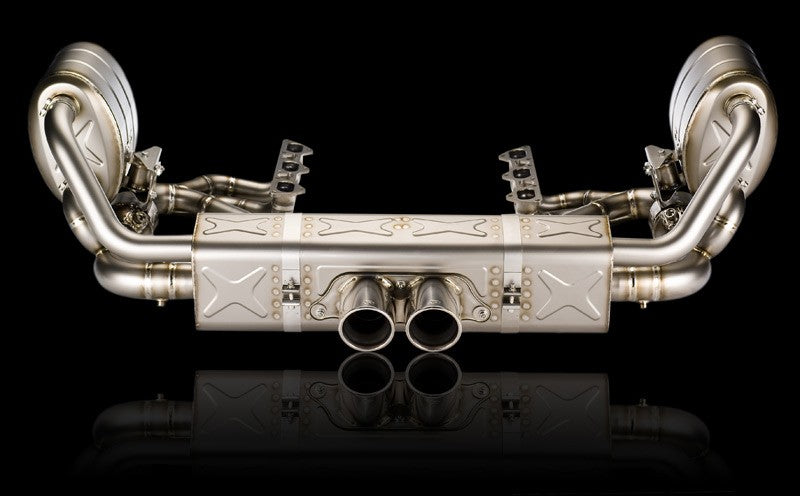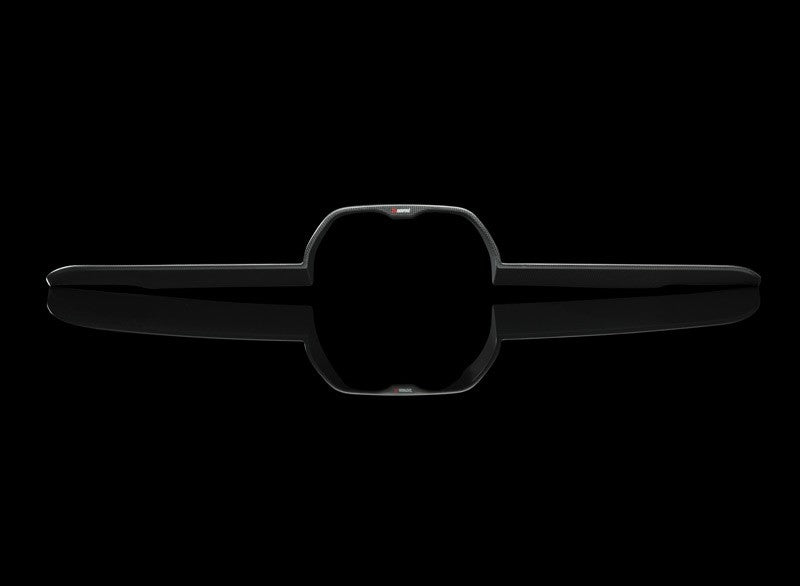 Akrapovic Evolution system // Porsche 997 FL GT3 / GT3 RS (3.8L & 4.0L)
The Akrapovič Evolution aftermarket exhaust system is based on the same layout as the original exhaust system of the GT3 with valve control. A newly developed exhaust manifold with 100 cpsi sports catalysts guarantees an increase in power and torque, as do the newly developed and optimized pre mufflers. But the real plus of this exhaust system is the weight reduction of 17 kg*, while it maintains the original layout and functionality of the exhaust caps.
Performance
The weight distribution of the vehicle is improved considerably, because of that weight reduction in the area behind the engine and the rear axle, which has a positive effect on the handling. The limit range of the vehicle adjusts upwards and so a higher transverse acceleration is possible. The combination of improved power to weight ratio (through an increased efficiency of 12 HP), torque progression by 14 Nm, and the positive effects in connection with driving dynamics enhance the performance of the GT3 distinctively. The sound impression in this configuration is somewhat more voluminous and with opened caps way more aggressive than in the original version.
Evolution system: titanium sports manifold system with integrated 100 cpsi catalysts titanium pre mufflers titanium link pipes with exhaust valves titanium end muffler titanium tail pipes
The package contains:
- Titanium header set
- built in 100 cpsi catalists
- link pipe with exhaust valves set
- titanium tailpipes,
- fitting material
Carbon diffuser necessary!
Worldwide shipping, shipping price is automatically calculated in the check-out