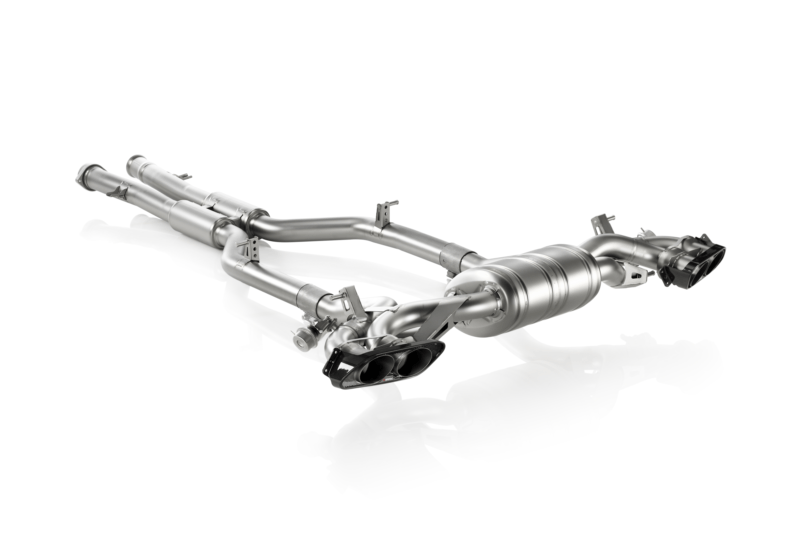 Evolution exhaust system // Mercedes Benz SLS AMG
Akrapovič has crafted a high-performance titanium Evolution exhaust system to further enhance this legendary performance car with a massive 6.3-liter V8. Made of our proprietary titanium alloy, the Evolution exhaust system is a "cat back" system. There are significant weight savings that aid handling and the power improvement is delivered across the rev range.
The system further enhances the driving experience with the famed unmistakable deep resonant sound of Akrapovič, which is controlled with a Wireless kit for exhaust valve control. When the valves are open, this powerful machine roars like a typical V8 muscle car. Complete the look with a pair of stunning handcrafted carbon fibre tailpipes with a special titanium alloy core.
Hard facts:
Plus 12.4 HP (at 5.820 rpm)
Plus 13.4 Nm/9.9 lbs-ft of torque (at 5,720 rpm)
12.4 kg/27.3lbs. lighter than stock
The package contains:
- titanium mufflers,
- set of 100 cpsi catalists
- Carbon tailpipes
- fitting material
Worldwide shipping, shipping price is automatically calculated in the check-out