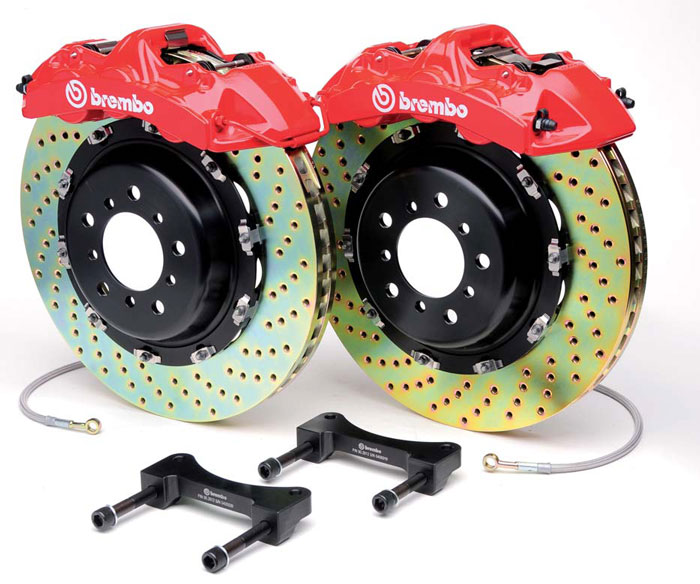 Brembo GT BBK Big Brake Kit Audi S5 B8 380x32 2-Piece - front
The
Brembo GT
(Gran Turismo) 2-piece big brake kits for the Audi S5 B8.
The Brembo High Performance GT Big brake Systems are designed to give you the advanced technology without compromising the driveability and comfort features of an OE brake system. The GT brake system for the Audi S5 B8 are revolutionary in their design and performance, and no other braking company has been able to offer this level of performance.
The 6-piston caliper in combination with the 380x32 2-Piece brake disk, slotted or drilled, will increase the stopping power tremendously.
Brembo engineers design each brake upgrade specifically for your vehicle and driving conditions, in this case the Audi S5 B8. Optimum brake balance is achieved by combining Brembo's thorough knowledge of OEM braking systems and use of an unlimited range of caliper, piston, and disc combinations.
Brembo brake upgrades are easy to install and designed to work seamlessly with your vehicle's stock master cylinder, ABS, and traction control system
Worldwide shipping, shipping price is automatically calculated in the check-out