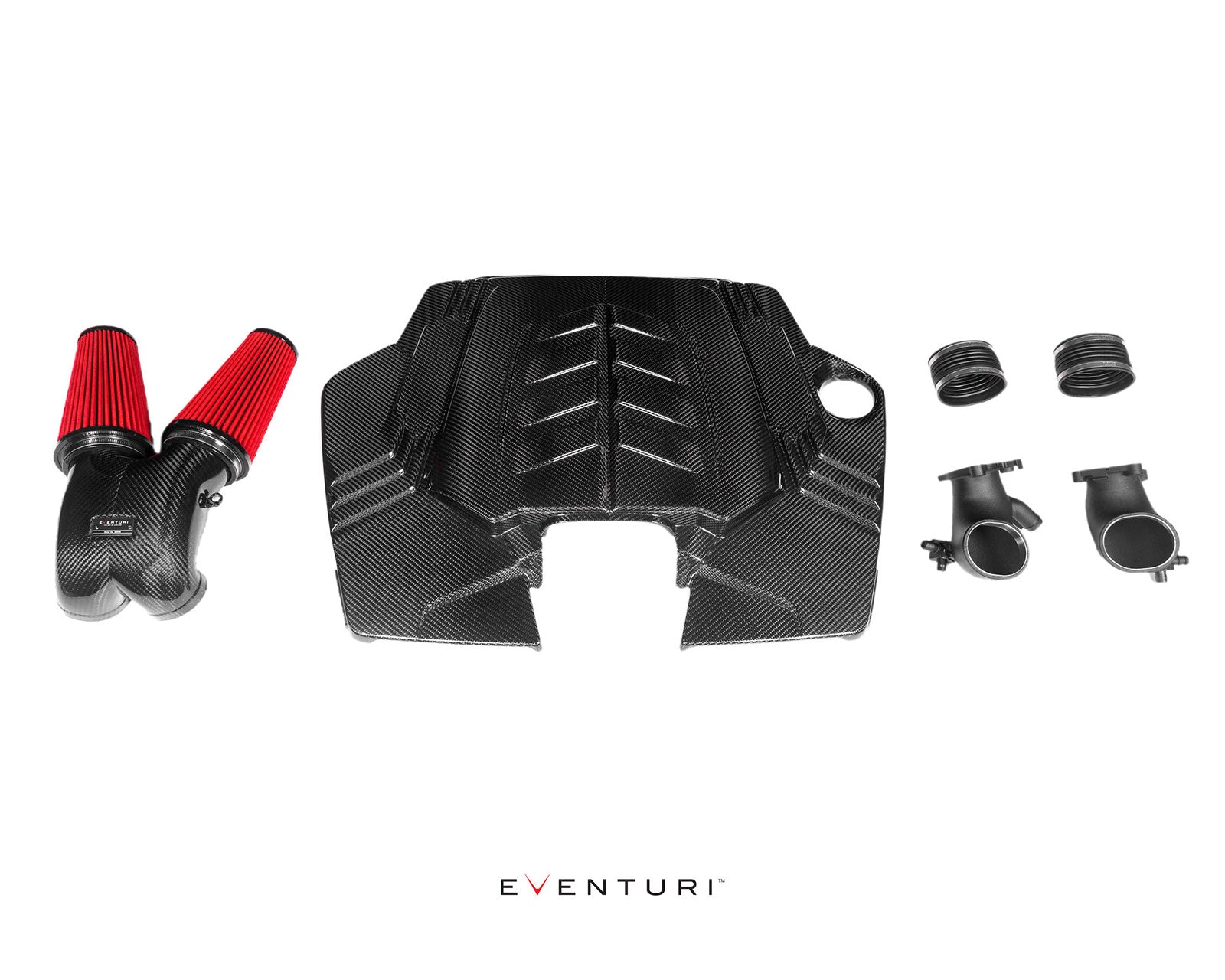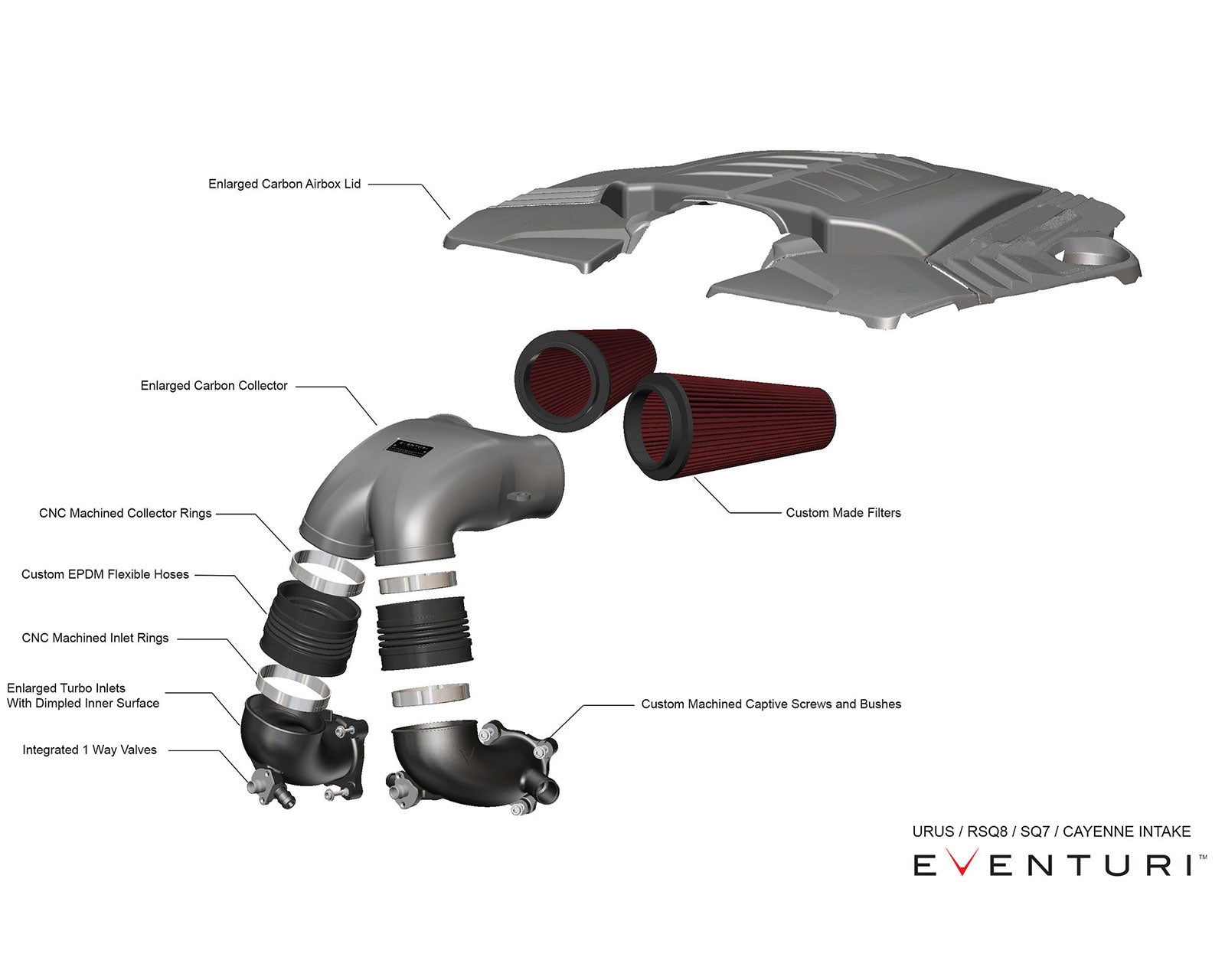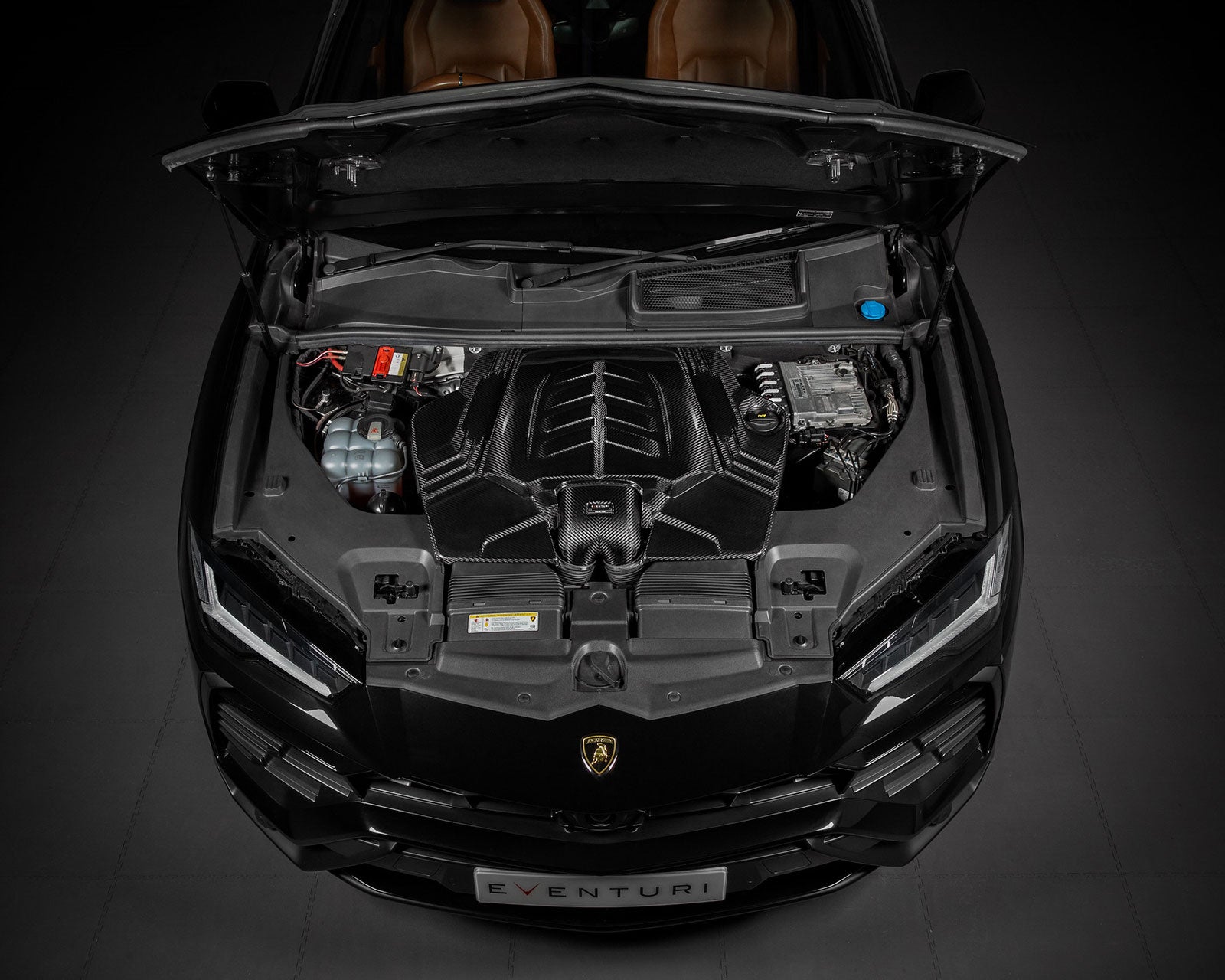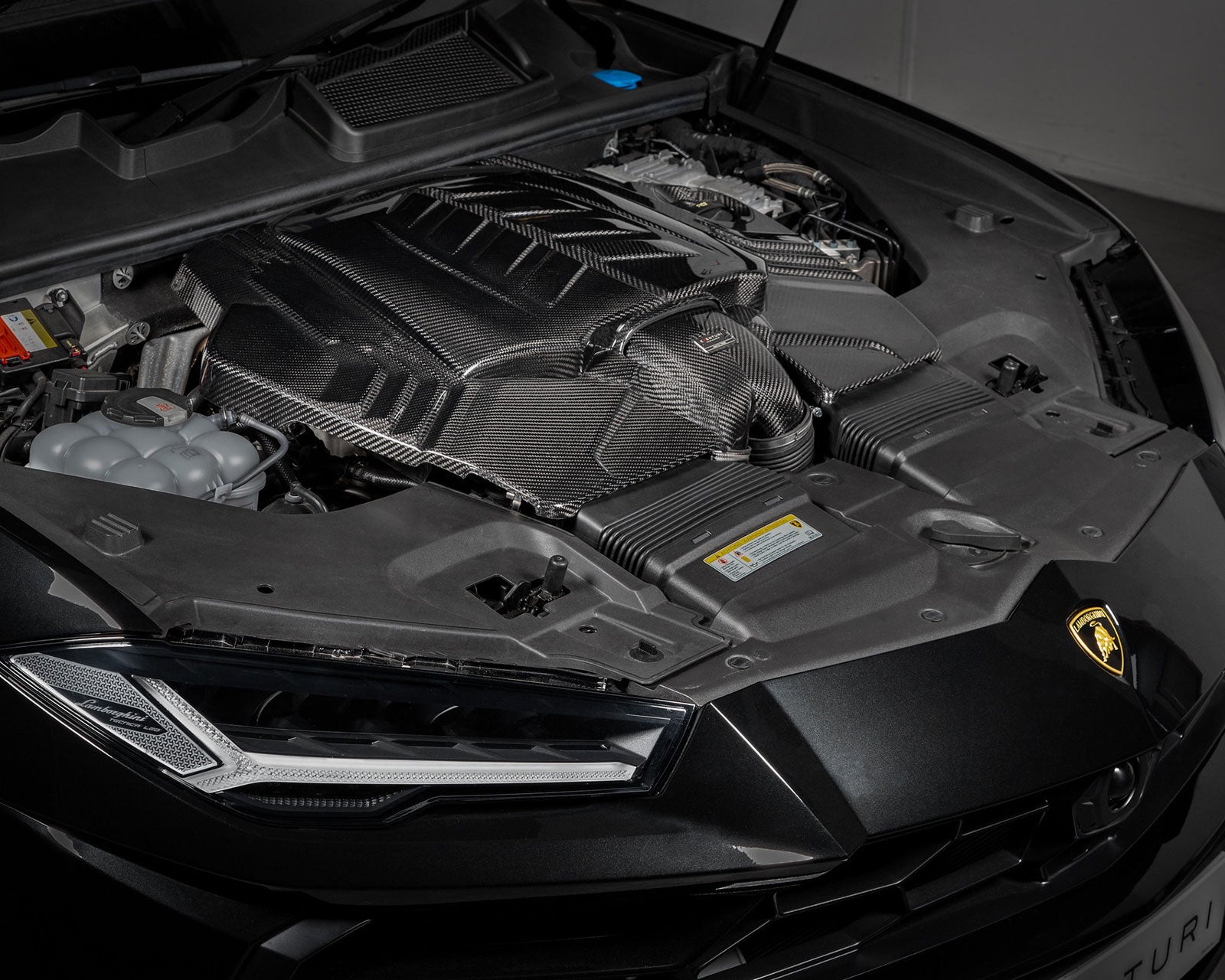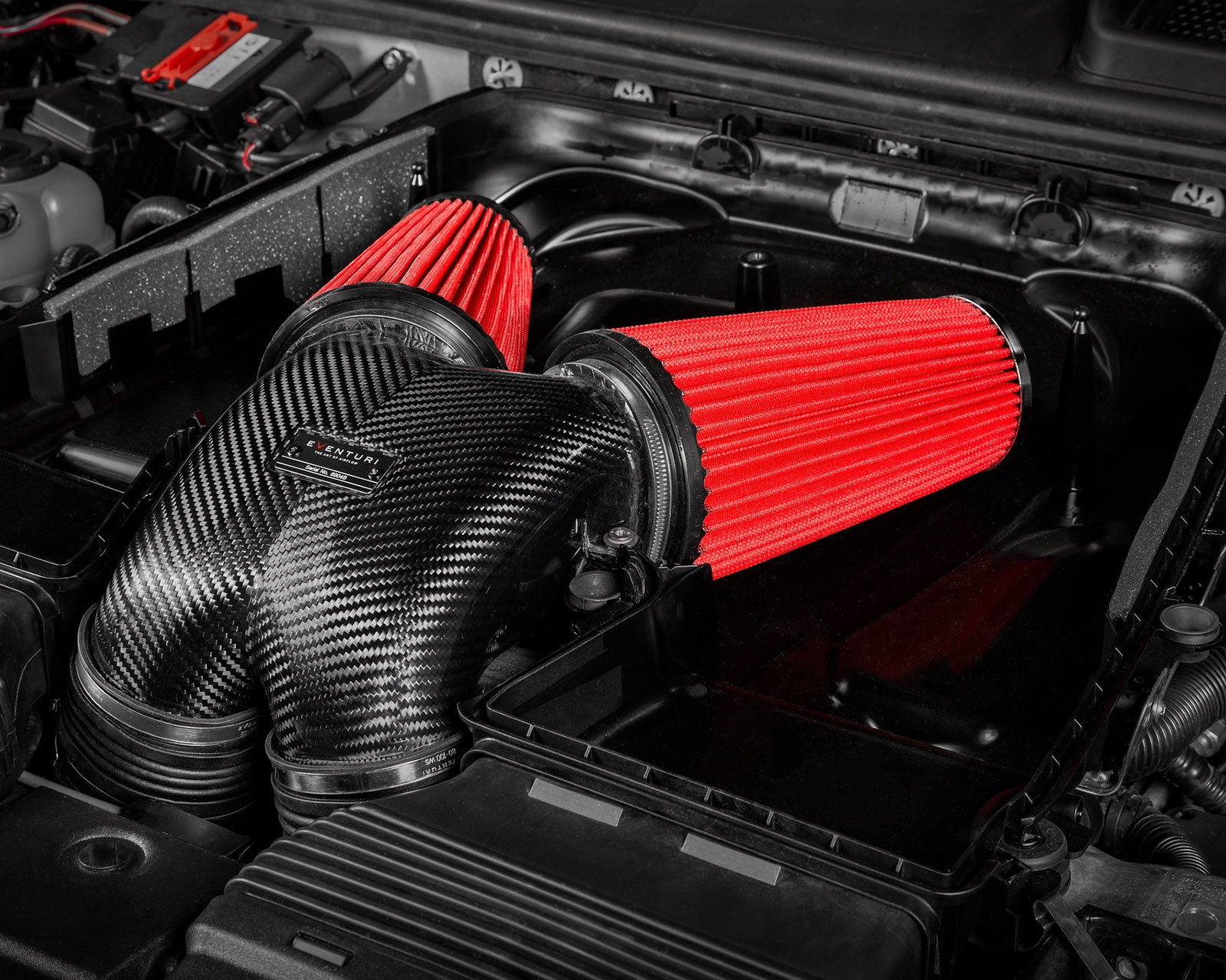 Eventuri Carbon Intake Lamborghini Urus
Eventuri Carbon Intake Lamborghini Urus. Crafted with carbon fiber housings and Gen 2 filters, this intake is designed to provide efficient airflow to the turbos. The patented eVenturi filter housings and smoothly curved carbon tubes create an aerodynamic airflow path that minimizes drag on the turbo and invokes the Venturi effect, allowing for quicker and more efficient airflow compared to the OEM system.

Unlike other intake systems that use simple cone filters with heat shields, the Eventuri Carbon Intake Lamborghini Urus maintains laminar flow conditions for optimal performance. This unique design maximizes airflow and minimizes turbulence, resulting in improved acceleration and enhanced engine sound.

Not only does the Eventuri intake system offer improved turbo performance, but its high-quality materials and patented design provide a significant upgrade to your Lamborghini Urus's engine system. With its sleek carbon fiber housings and advanced filtration technology, this intake system offers a stunning aesthetic and optimal performance.

Take your Lamborghini Urus's performance to the next level with the Eventuri intake system. Experience improved acceleration, enhanced engine sound, and a sleek, performance-inspired design. Order now and elevate your driving experience.
Worldwide shipping, shipping price is automatically calculated in the check-out