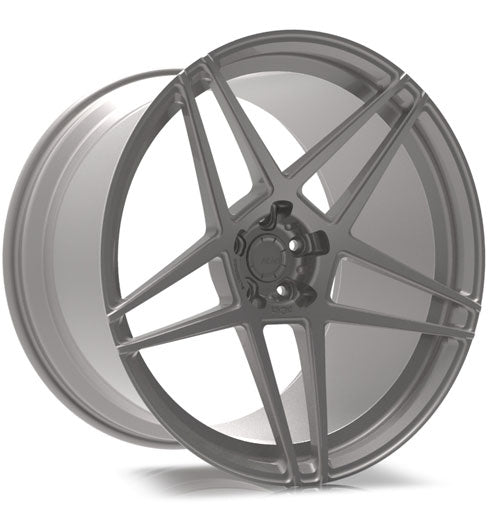 ADV.1 Wheels | ADV05S M.V1 SL Series
ADV.1 Wheels, ADV05S M.V1 SL Series. The ADV05S design brings an athletic looking split 5-spoke wheel to the ADV.1 Wheels line up. With thin converging spokes, the design hints at vintage starshaped 5 spoke wheels.
M.V1:
The M.V1 configuration features a one-piece monoblock construction. The wheels in this configuration bring the ADV.1 designs forged from a single piece for a clean and elegant appearance, providing a high performance OEM upgrade. With this series they offer a choice for lightweight, forged aluminum, monoblock wheels to improve the ride quality and aesthetics of your car.
SL SERIES:
The SL Series, or Super Light, takes the existing ADV.1 designs and re-engineers them for optimal lightness. In this series the wheels come with smoother and more classical looking spoke designs. As with all ADV.1 Wheels, the wheels in this series are individually vehicle load specific optimized for every order via FEA Simulation tests, resulting in the lightest, best performing and strongest wheels possible for your car.
OPTIONS:
Besides being able to choose between the different configurations in which the designs are offered, countless more options are available to fully customize your wheels.
custom fitment specification
custom finishing
backpad pocketing for further weight reduction
The wheels are custom made to order, they are available for all vehicles including center lock applications.
Worldwide shipping, shipping price is automatically calculated in the check-out