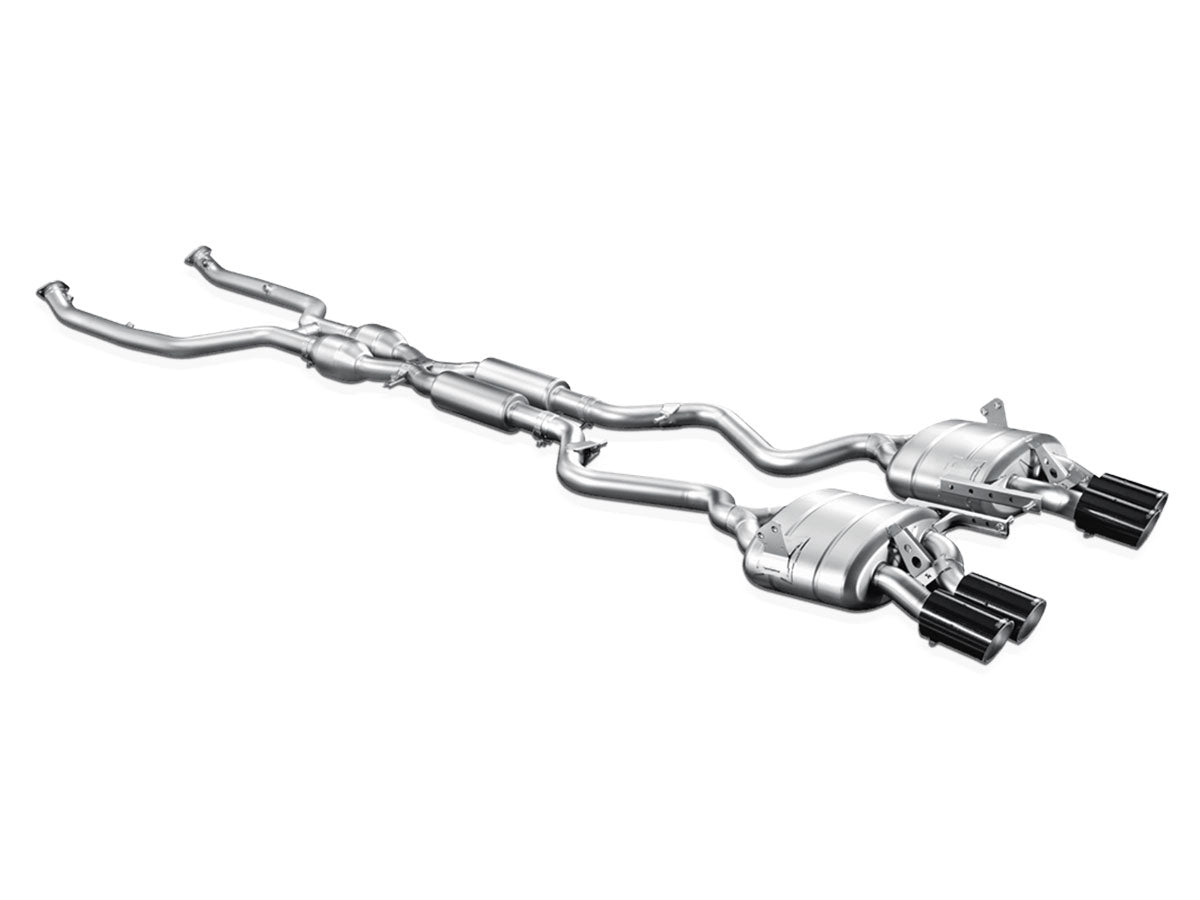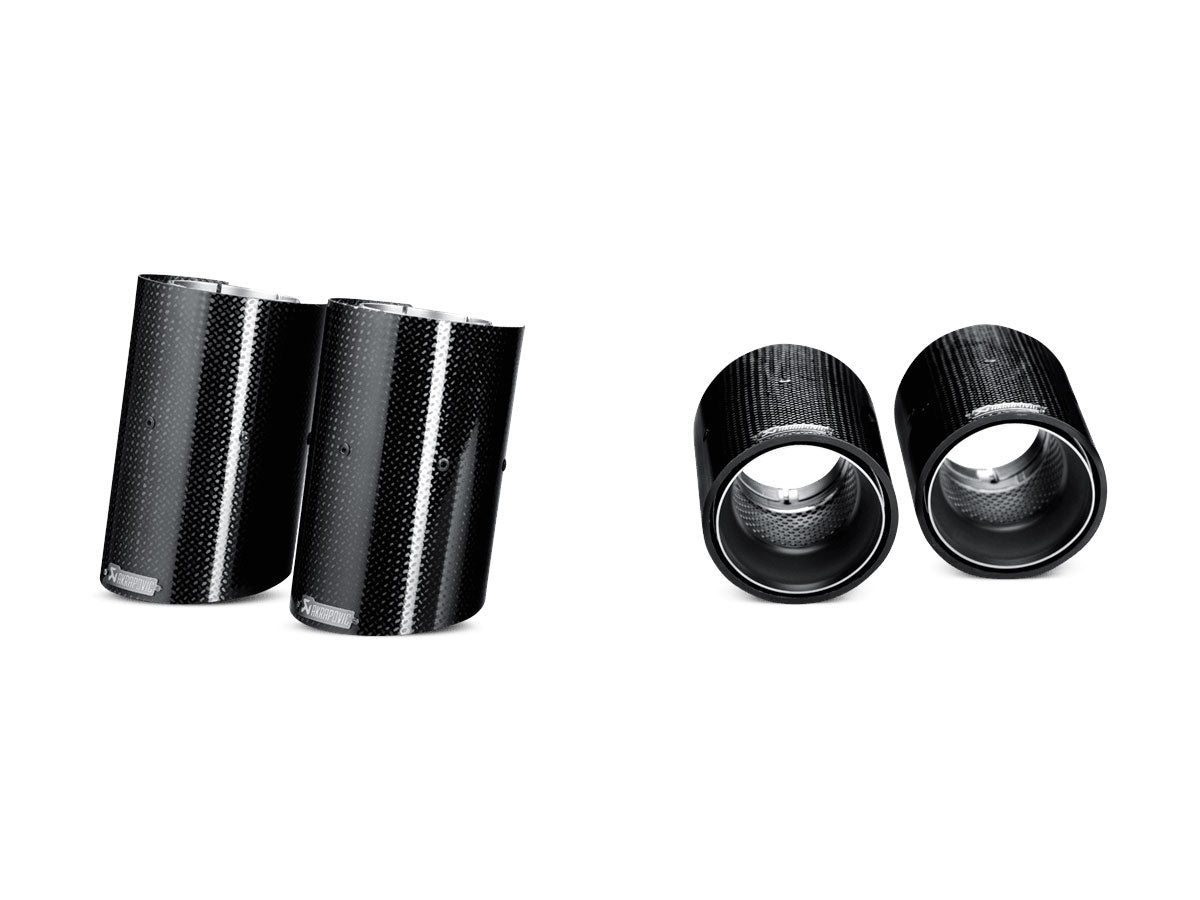 Akrapovic Evolution exhaust system // BMW M3 E92 / E93
The Evolution exhaust system for the BMW M3 consists of flow optimized link pipes and an "X" pipe that incorporates high flow 100 cpsi sports catalysts and integrated resonators. A pair of newly developed dual-outlet mufflers completes the kit. The entire system is made from Titanium and reduces the overall weight when compared to stock by an incredible 24 kg/53 lbs.!
Performance
Power increases are realized from as low as 2,500 rpm all the way to redline. Peak power increases by 22 horsepower and peak torque increases by 35 Nm/26 lbs-ft. The majority of these gains occur between 3,000 and 6,500 rpm. This is a substantial increase over a very wide rpm range, and so it increases responsiveness during all phases of driving. One of the most important aspects of driving a high performance European V8 car is the way it sounds. We at Akrapovič spend countless hours making sure the systems we produce have perfect acoustics. Simply making the exhaust louder than stock is not the answer. Designing a system that delivers a deep, rich growl at cruising speeds while also allowing the driver to enjoy an aggressive roar when driven hard is our goal. All of this is done without introducing any droning or harshness that could ruin the driving experience. In short, we make sure the car sounds the way it was always meant to. All M3 systems are available with either titanium or carbon fiber tail pipes.
Evolution system: Titanium link pipe set Titanium X-pipe with 100 cpsi high-flow catalysts and resonators Titanium mufflers
Hard facts:
Plus 22 HP (at 5,730 rpm)
Plus 35 Nm/26 lbs-ft of torque (at 4,890 rpm)
24 kg/53 lbs. lighter than stock
The package contains:
- titanium mufflers,
- set of 100 cpsi catalists
- carbon tailpipes
- fitting material
Worldwide shipping, shipping price is automatically calculated in the check-out