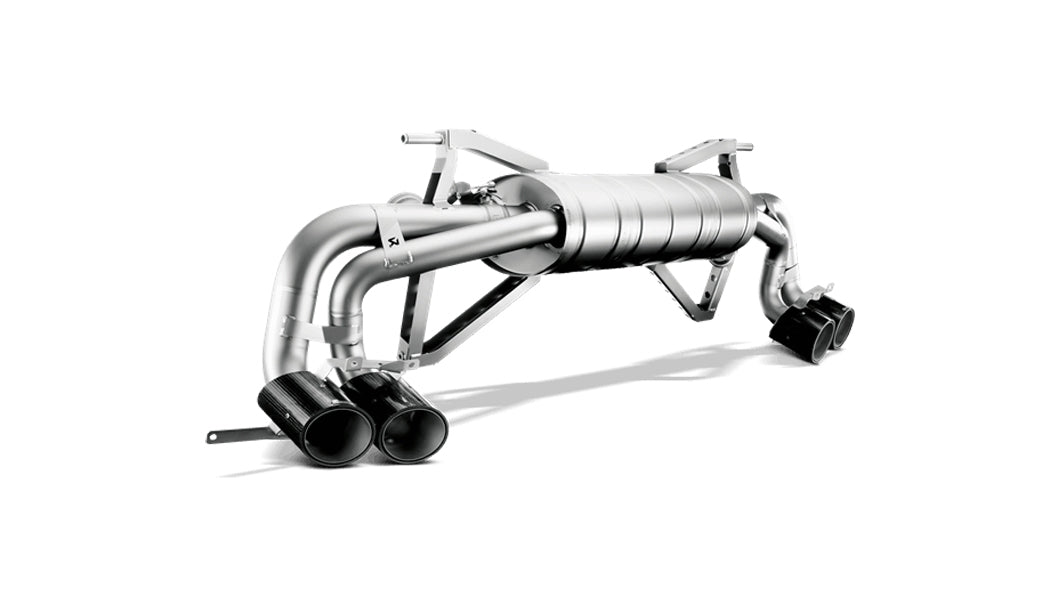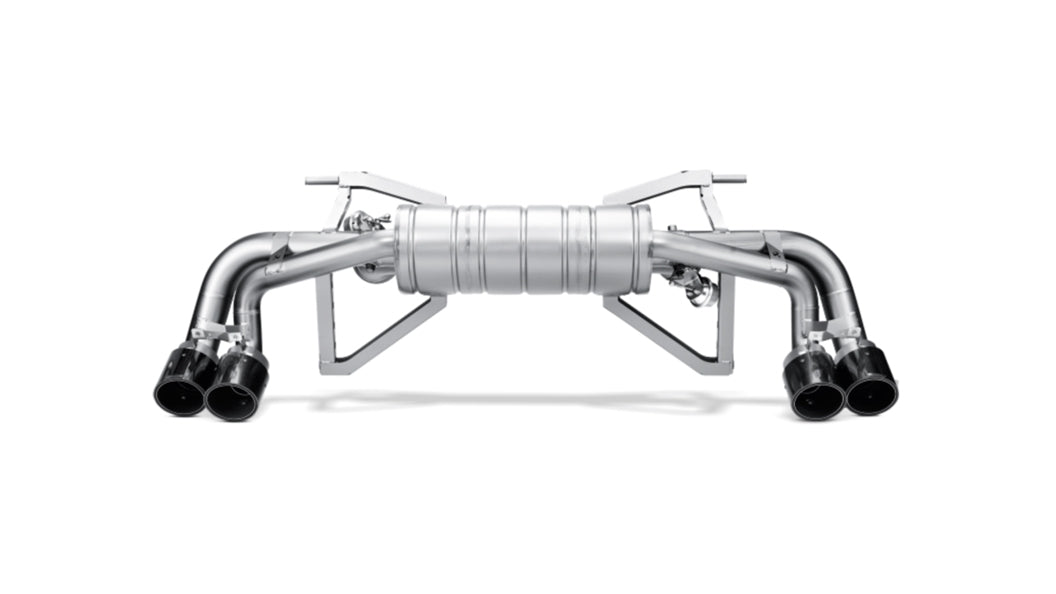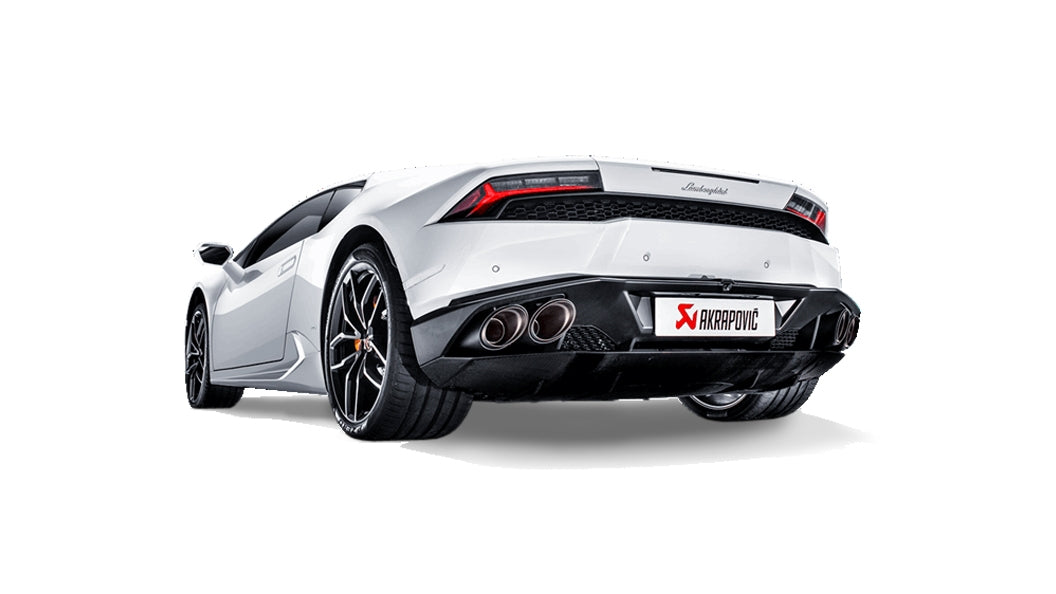 Akrapovic Slip-On exhaust system // Lamborghini Gallardo LP560-4 Coupé/spyder
An Italian icon, Lamborghini, brought forth the potent Gallardo. How can a 550+ horsepower, mid-engine V10-powered Italian Supercar be improved upon, you might ask? The answer: lower weight, more power, and an unbelievable change in engine sound. Akrapovič provides all of these and more to this amazing road car.
Constructed from our unique titanium** alloy, our precision-engineered system provides several performance advantages over the stock exhaust. First, due to the mid-engine design, the exhaust system must be located at the very rear of the vehicle. Removing weight from this area is key to improving handling. Our titanium Slip-On system for the Gallardo reduces weight in this critical area by an astounding 18 kilograms / 40 pounds.*
Improving exhaust-flow dynamics was another design goal. By developing a specialized muffler shape and computer-designed inlets/outlets, we've extracted 15 horsepower* and 27 Nm / 20 lbs-ft* of torque more from an already potent engine. With the drop in backpressure, our system is a perfect basis for additional engine tuning.
One of the most beloved aspects of the Lamborghini experience is the sound. To complement our muffler design, we've added our well-known cast titanium "bi-mode" exhaust valves. Both the housings and butterfly valves for the bi-mode system are made from a proprietary titanium mix and cast in our in-house foundry. All of this combined creates a virtual symphony emanating from the large displacement V10.
The bi-mode system gives the exhaust a dual personality. At lower engine speeds and during cruise operation, the valves are closed. This provides a deeper and sharper exhaust note, but subdued enough for daily use without any concerns about drone. At wide-open throttle, the valves open, releasing the full fury of the engine. By adding the optional wireless kit, which includes an active in-car control unit, the driver can override the valves and open them fully at any time. Once opened, a racing-inspired sound level is produced from idle to redline.
The crowning touch to all of this is a beautiful set of "dry carbon fiber" exhaust outlets featuring vented titanium inner sleeves. Carbon fiber components are designed and manufactured by our on-site production facility. They are vacuum-bagged and autoclaved to create a part that is both striking and incredibly durable.
Hard facts:
Plus 15 HP (at 3,500 rpm)*
Plus 27 Nm / 20 lbs-ft of torque (at 3,800 rpm)*
18 kg / 40 lbs. lighter than stock*
The package contains:
- titanium mufflers,
- titanium or carbon tailpipes,
- fitting material
Worldwide shipping, shipping price is automatically calculated in the check-out