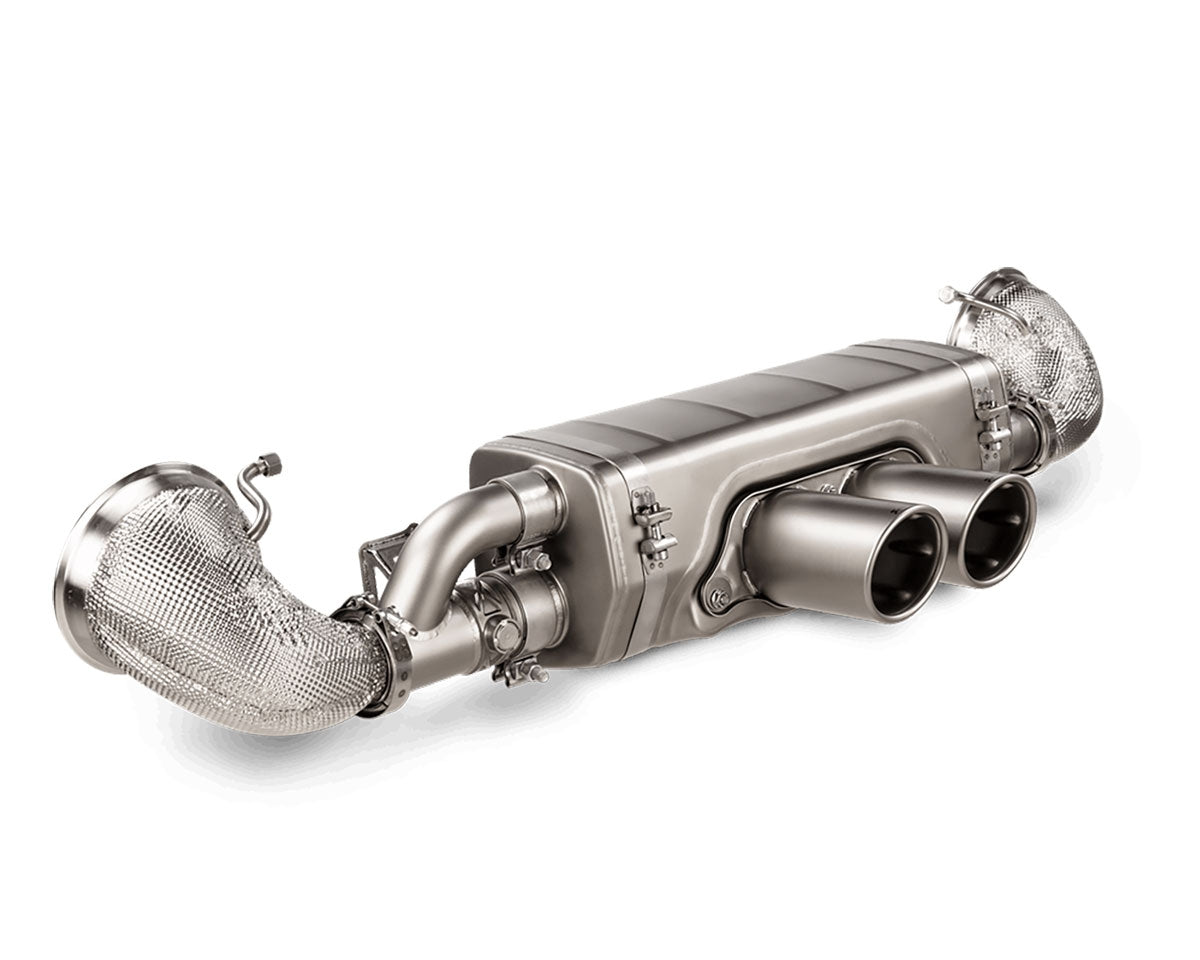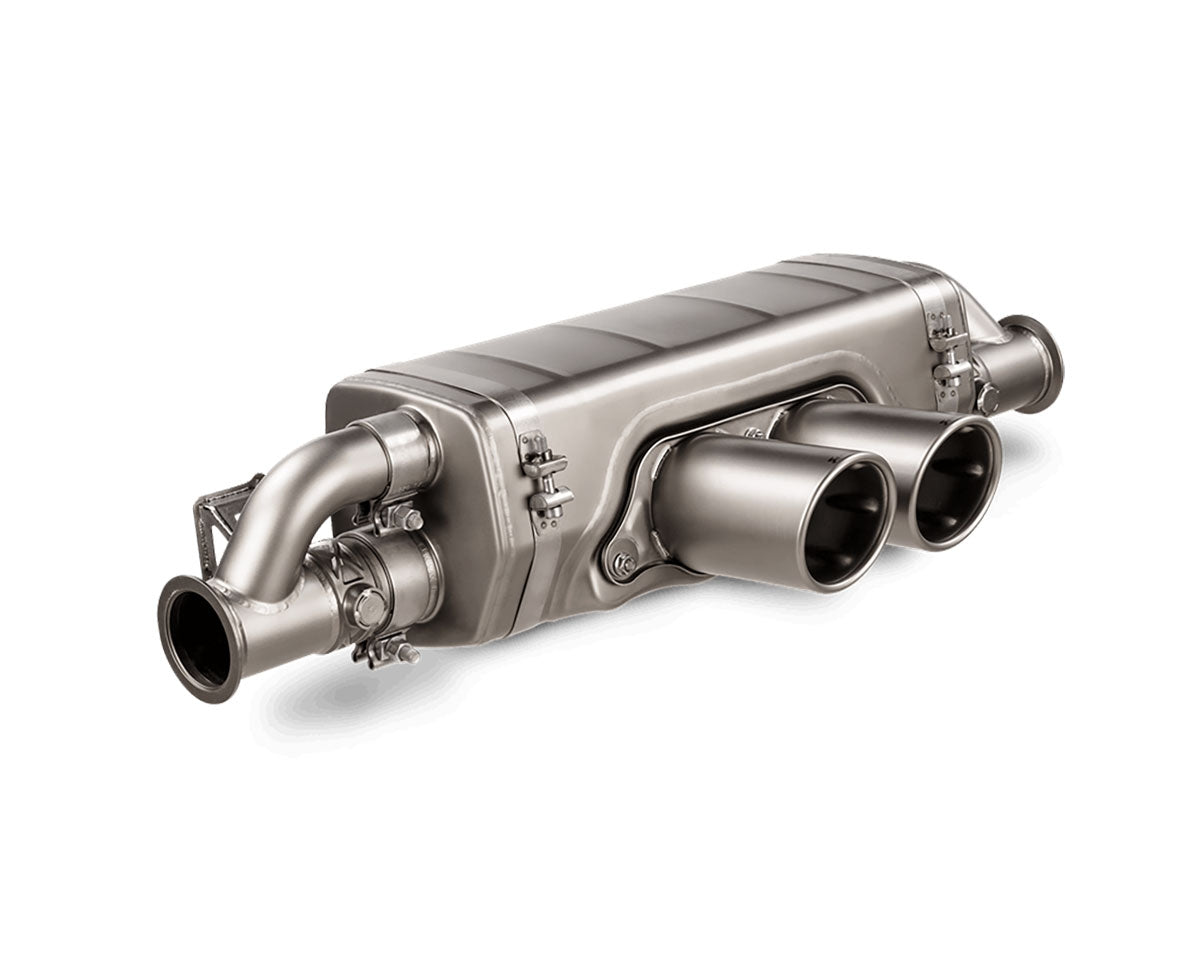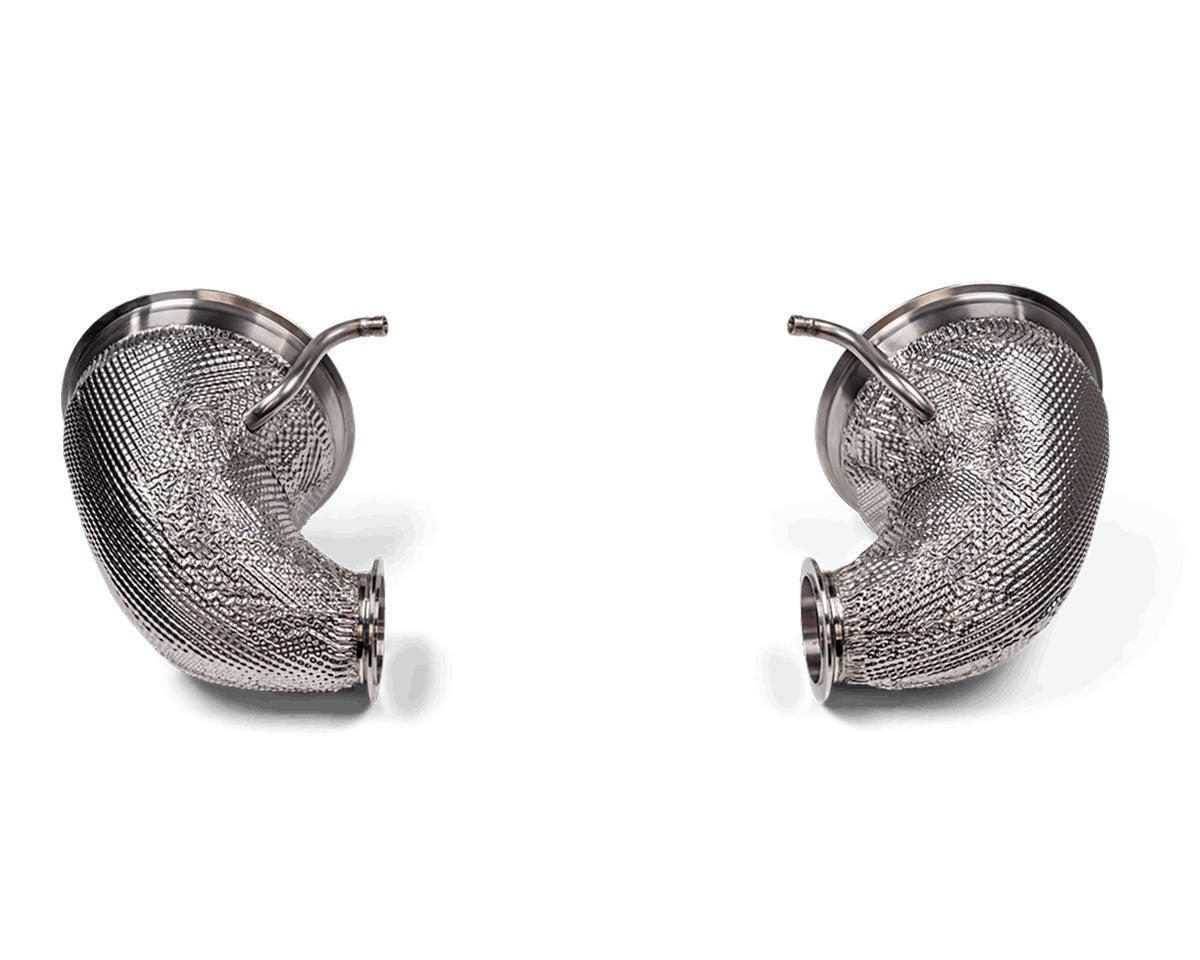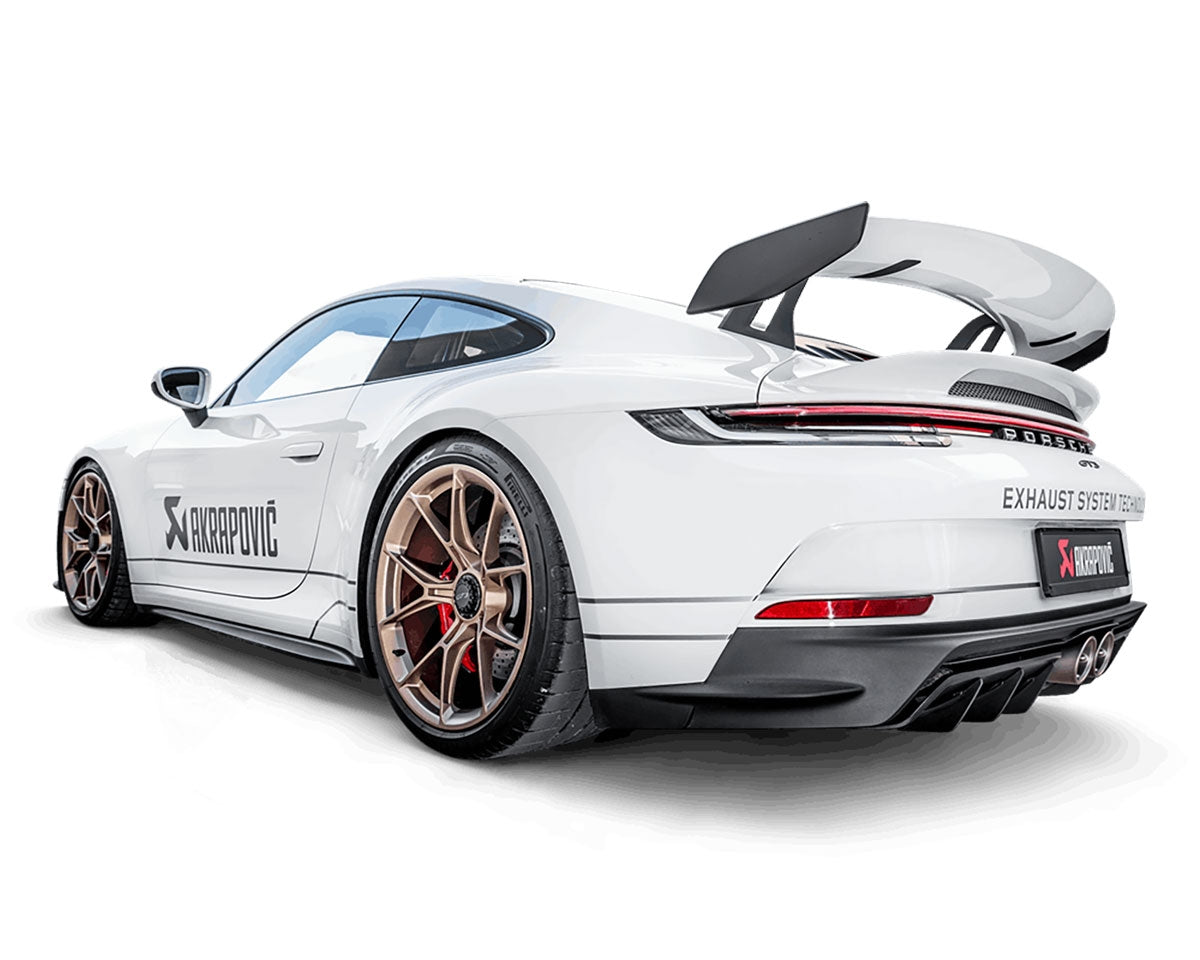 Akrapovic exhaust Porsche 992 GT3 Touring
Akrapovic Exhaust Slip-On Race Line (Titanium) for the Porsche 992 GT3 is the option when you wish to retain the OPF. The Akrapovic muffler(S-PO/TI/23) is fully build from Titanium and the adapter set (P-CP034) is from Stainless steel. Of course the muffler is finished with 2 titanium eye-catching centered round tailpipes in titanium finish. The sound will be that unique sport Akrapovic sound from the 4.0L engine from the 992 GT3 and GT3 Touring.
Most important is that this exhaust will not throw in any error or check engine codes, it is plug and play, With the Akrapovic Slip-On Race Line Adapter (SS), the weight is decreased by 20.7% (3.5 kg) against the standard system and performance sees an increase of 6.5 kW (8.8 hp) in power at 2,900 rpm and a torque rise of 24.1 Nm at 2,400 rpm when tested on the Akrapovič dyno against a Porsche 911 GT3 (992) with a standard stock exhaust
If your GT3 does not have the OPF filters, plug inserts and plug nuts from the Akrapovič installation kit must be used to disable the backpressure sensors.
You'll receive the Akrapovic Slip-On Race Line with the Akrapovic tailpipes (Titanium) S-PO/TI/23 and the Slip-On Race Line Adapter Set (SS) P-CP034.
Worldwide shipping, shipping price is automatically calculated in the check-out