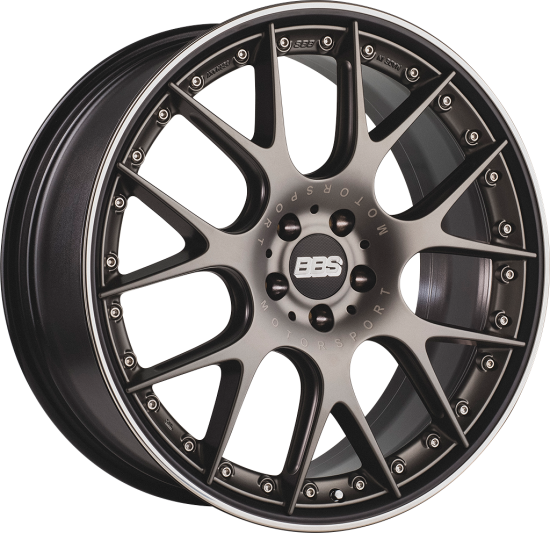 BBS CH-R II "satin platinum" // 21 inch
Two-piece in the summer - The CH-R II Wheel design raised the CH-R to a new level
With the two-piece wheel design CH-R II in satin platinum, the Schiltach-based premium manufacturer BBS raises its classic and proven CH-R to a new level, and is thus in an excellent position for the summer. The two-piece design of the wheel allows for previously unknown perspectives.

For decades, demanding customers and car manufacturers have relied on light alloy wheels made by BBS. No design embodies the values of the Schiltach traditional brand in this context as much as the famous premium wheel CH-R. At the Geneva Motor Show, BBS now presents the completely revised two-piece variant CH-R II. The structure of the wheel with a wheel well and a separate star hubs for the front and rear axles opens special design options for the consumer. The wheel wells of the CH-R II are unique in the industry and make a considerable weight optimization possible.

Long, thin spokes and a very small center area give the CH-R design its equally timeless and dynamic appearance. The two-piece CH-R II design combines the design language of the bestseller with the latest technology from motor sport in an optimal way. Like its one-piece counterpart, the CH-R II is also subjected to flow-forming after production in the low-pressure casting process. This high-quality rotary rolling process allows the production of particularly light and strong wheels. In addition, the CH-R II features milled spokes to achieve maximum weight savings without sacrificing structural stability.

The proven BBS collision protection and a laser inscription in the star hub provide for additional enhancement of the wheel.
Worldwide shipping, shipping price is automatically calculated in the check-out