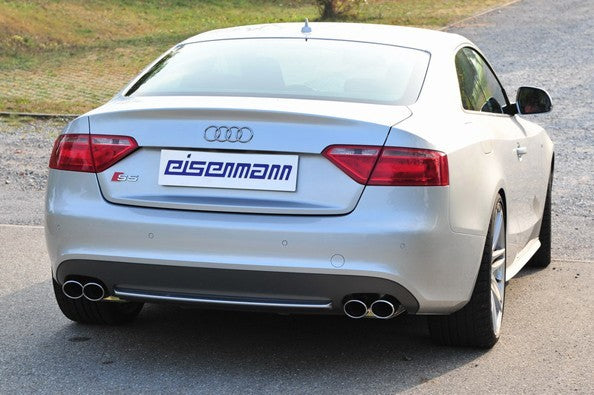 Eisenmann 4 x 90 x 70mm Performance Exhaust // Audi A5 B8 2.0
Eisenmann Performance Exhaust

Eisenmann's engineers are responsible for designing the OEM systems seen on Porsche and AMG cars, and use this experience to design the best performance exhaust systems in the world. Eisenmann's performance exhausts are built by hand from start to finish to create an old world craftsmanship simply not available with other exhaust manufacturers.

Eisenmann's Audi A5 8B 2.0 TFSI exhaust system features 4 x 90 x 70mm round oval tips, sport or race sound options, and Eisenmann's trademark tone for a deep sound at low RPM, and a true performance car scream at high RPM.
Worldwide shipping, shipping price is automatically calculated in the check-out