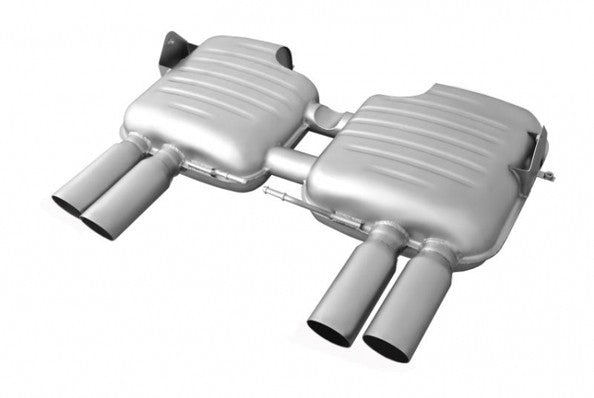 Eisenmann 4 x 80mm Inconel Alloy 625 Performance Exhaust // BMW E9X M3 V8
Eisenmann Performance Exhaust

Every once in a while, Eisenmann will suprise us on our annual visits with something truly out of the ordinary. Eisenmann's inconel system was just that kind of shock! By conquering the challenges of fabricating and welding this Inconel exhaust system for the E9x M3, Eisenmann has once again proved to me that they are among the top tier engineering and manufacturing firms in the exhaust business today. Of course, the weight of the system is pretty impressive.

In the interest of weight savings, Eisenmann opted to use a single wall, inconel tip with a laser cut Eisenmann logo instead of the standard Stainless Steel LeMans tip.
Worldwide shipping, shipping price is automatically calculated in the check-out