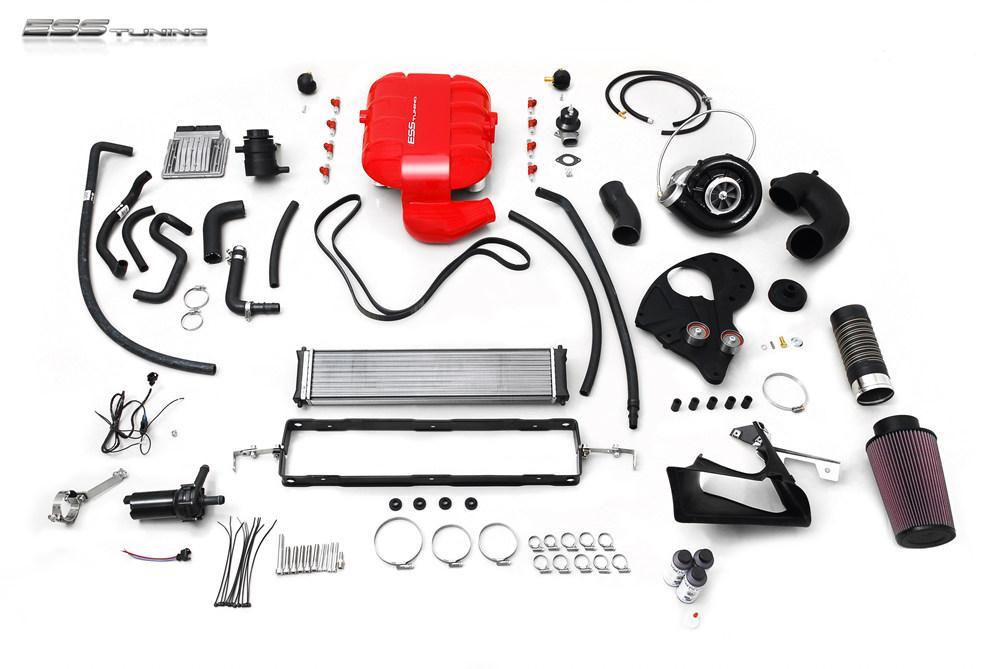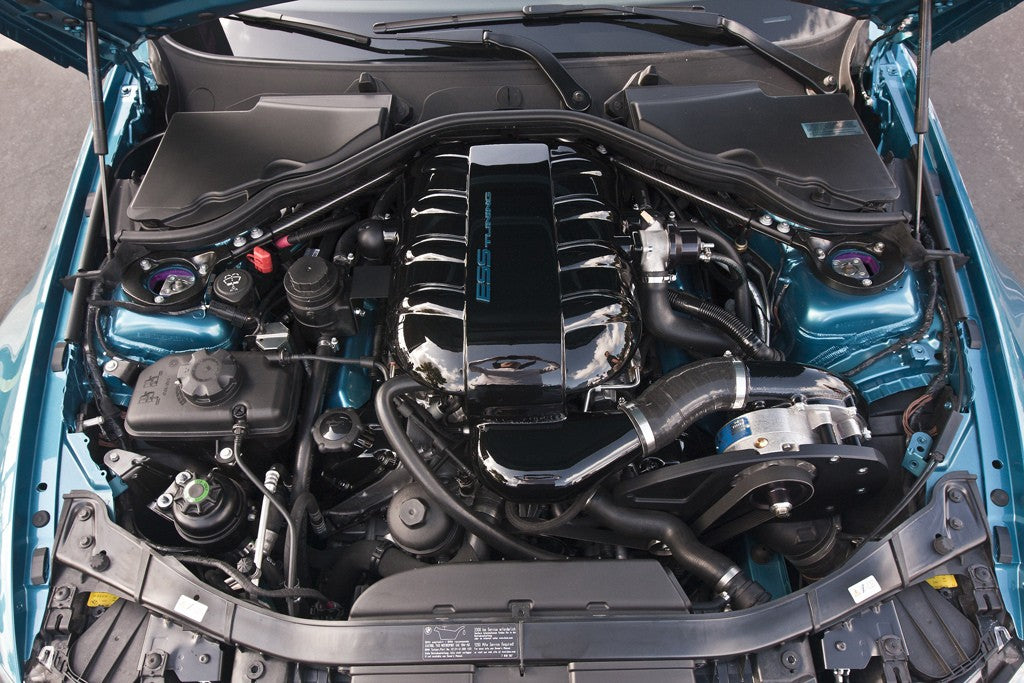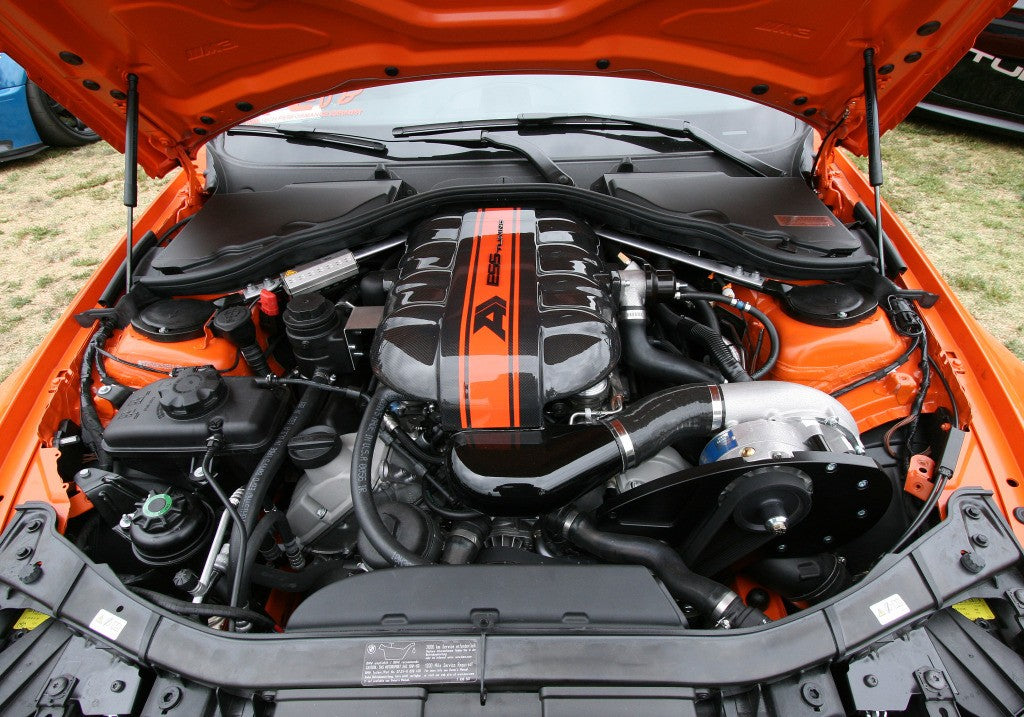 ESS Tuning BMW E92 M3 VT2-650 Intercooled Supercharger System
The ESS Tuning top-level intercooled E9X M3 VT2-650 supercharger system produces 650hp and 420lb-ft of torque at 8psi of boost. A 236hp gain over stock.
Featuring the newly developed, self-contained Vortech V3 supercharger unit in Si trim, the supercharger is capable of producing up to 775hp. The VT2-650 comes with the largest capacity liquid intercooler system on the market integrated within a specially developed cast aluminum intake manifold assembly 'ribbed' with optimized runners and velocity stacks. This ensures the intake charge temps remain in check during prolonged use on the track, autobahn, or street. The manifold was designed not only for optimum flow, but for minimal weight to not disrupt the iconic handling balance of the M3.
The supercharger system includes the ESS E-Flash OBD2 cable and specific ESS MSS60 engine software that is perfectly calibrated for the VT2-650 supercharged engine providing optimum ignition timing under all conditions, recalibrated throttle control for quicker throttle response, recalibrated VANOS control, and perfectly optimized fuel delivery. The E-Flash allows the end user to upload the supercharger ECU software from any PC running Windows XP or newer and includes a full diagnostic and code clearing capability. Any future ESS software updates can be received by email and loaded directly to the car. The stock ECU software will be saved and can easily be restored in the future.
The system maintains all OBD-II functions and it is backed by a comprehensive 2-year, unlimited mileage warranty program. The system takes 8-14 hours to install using normal hand tools and no irreversible modifications to the car are necessary.
All this comes with our legendary no-compromise approach to supercharging, with vigorous testing conducted to both the hardware and software. Through this, we achieve reliability and quality that is on-par with the OEM themselves: only the best components in the industry have a place in our kits. In addition, the look and feel is OEM, from the way the compressor sits in the engine bay to the gentle and predictable response in power, nothing is hacked together, it's precision and persistence at its finest.
Worldwide shipping, shipping price is automatically calculated in the check-out