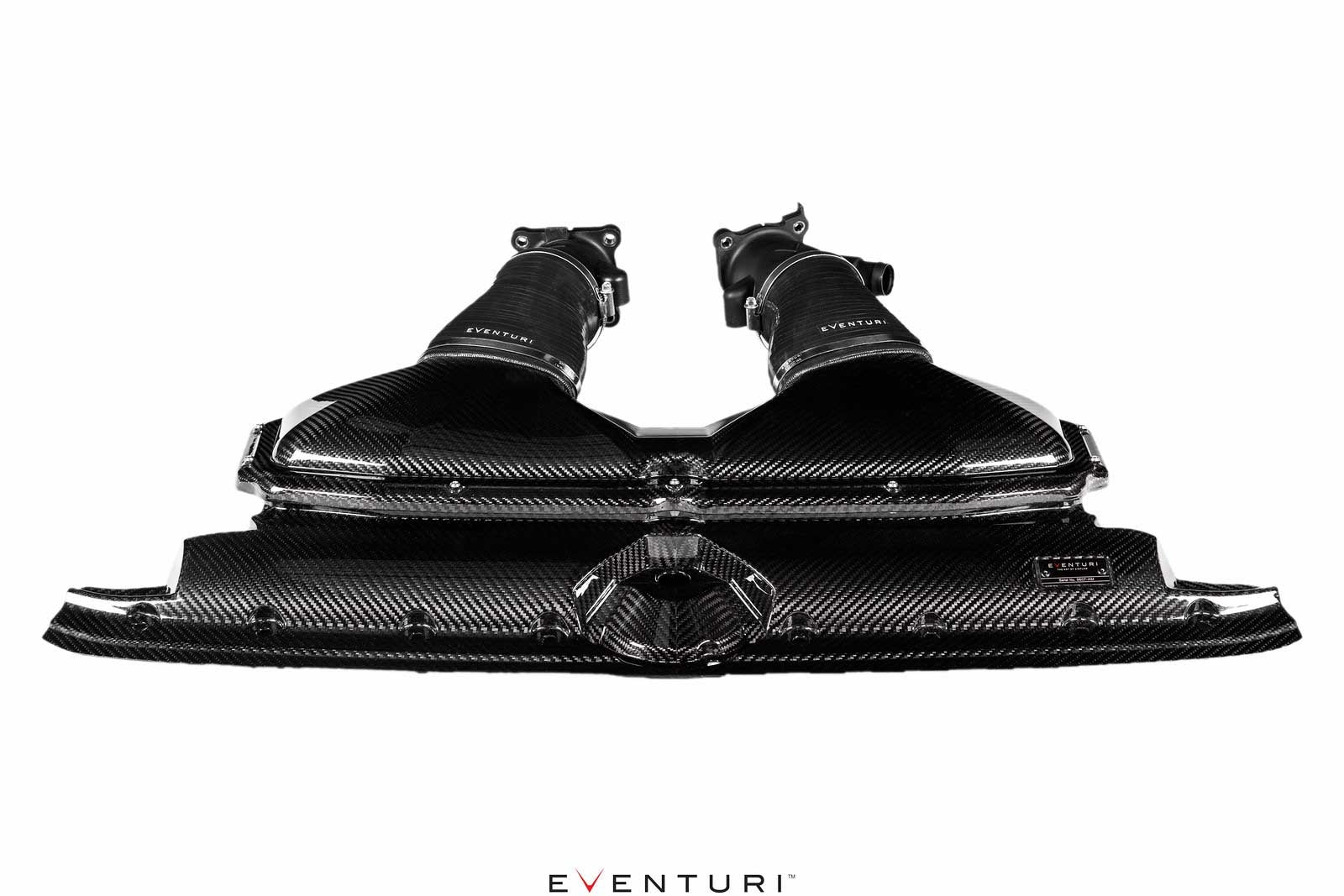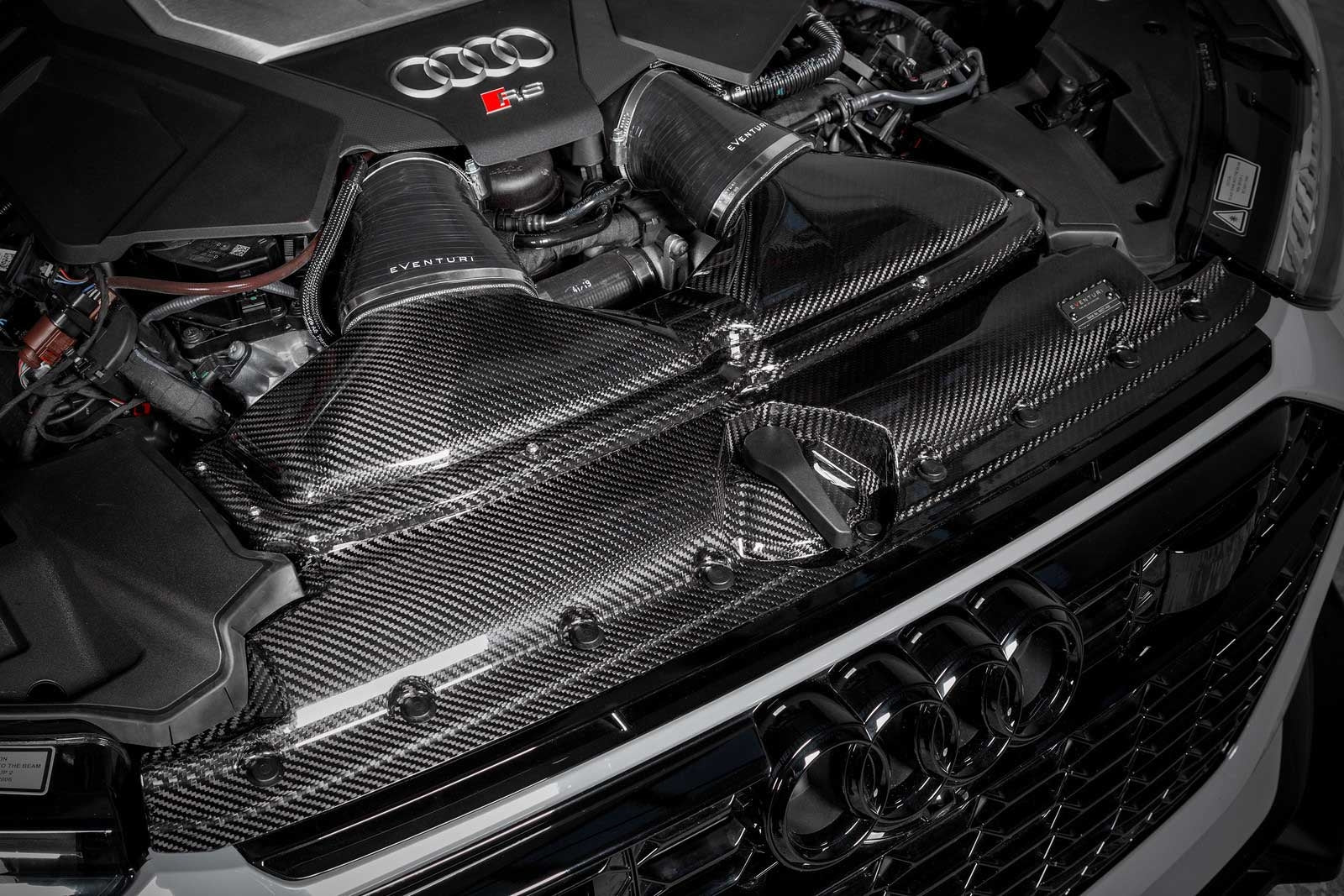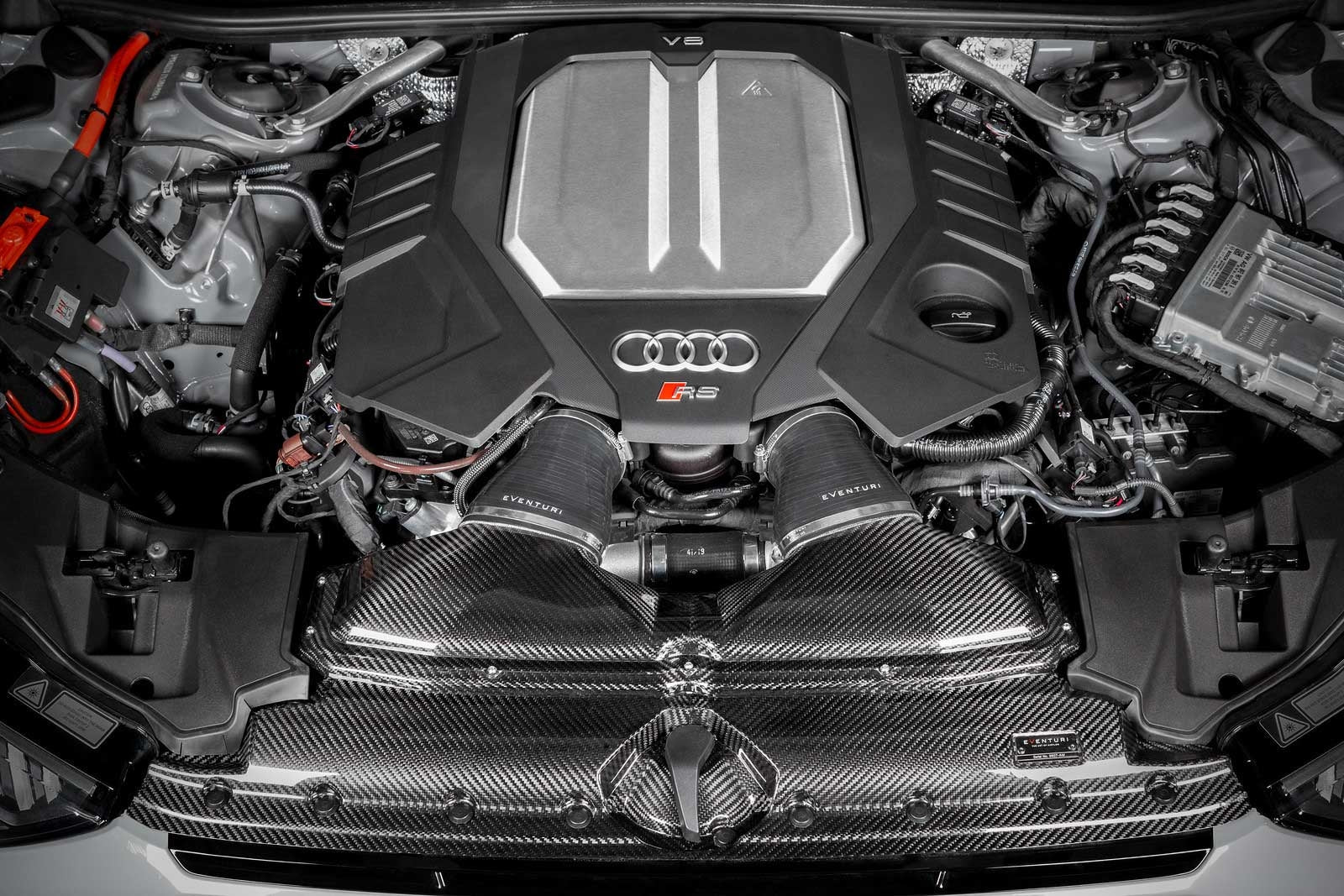 Eventuri Carbon Intake Audi RS6 C8
Audi RS6 C8
Eventuri intake in carbon.
The Eventuri Audi C8 RS6 intake system from carbon is the culmination of extensive development, testing and prototyping. For the development of the carbon intake Eventuri had 2 goals.
They want to increas the flow rate and achieve a Smoother Airflow. The first objective was met by utilising all of the limited space available in the RS6 c8 engine bay which was heavily restricted by the underside of the hood. The solution was to completely redesign the entire airbox which maximised volume, increased flow entry openings and created a more favourable filter angle to the turbos.
Furthermore Eventuri dramatically increased the size of the turbo inlets by as much as 85% when measuring the cross sectional area at the openings. The second objective was met by designing an organically shaped system with a custom rounded panel filter to ensure the airflow path with no sharp corners and therefore allowed for the flow to remain laminar.
With smooth transitions from the filter to the turbo inlets, the Eventuri intake for the Audi RS6 C8 minimises the formation of turbulence and therefore the turbos are able to operate more efficiently. With the new partnership with BMC for a bespoke filter element to ensure that the filtration area is as large as possible whilst keeping airflow clean.
This intake system is available in black carbon fibre with a gloss finish or a matte finish.
Worldwide shipping, shipping price is automatically calculated in the check-out