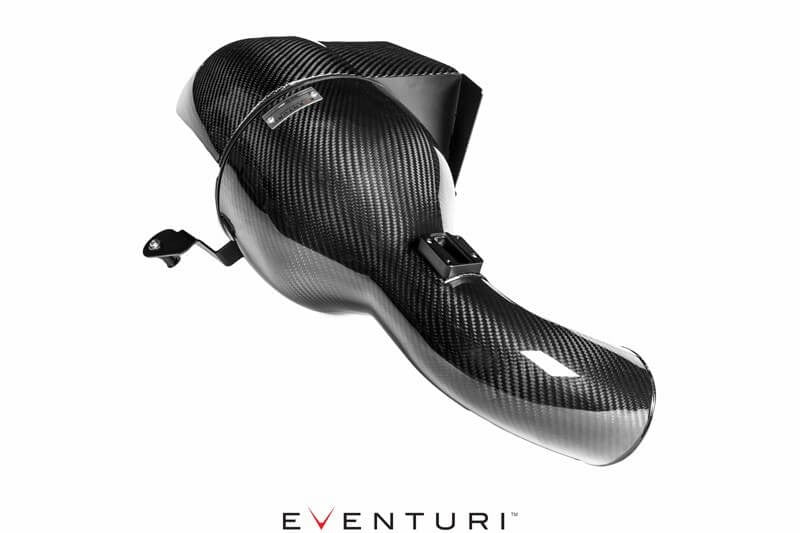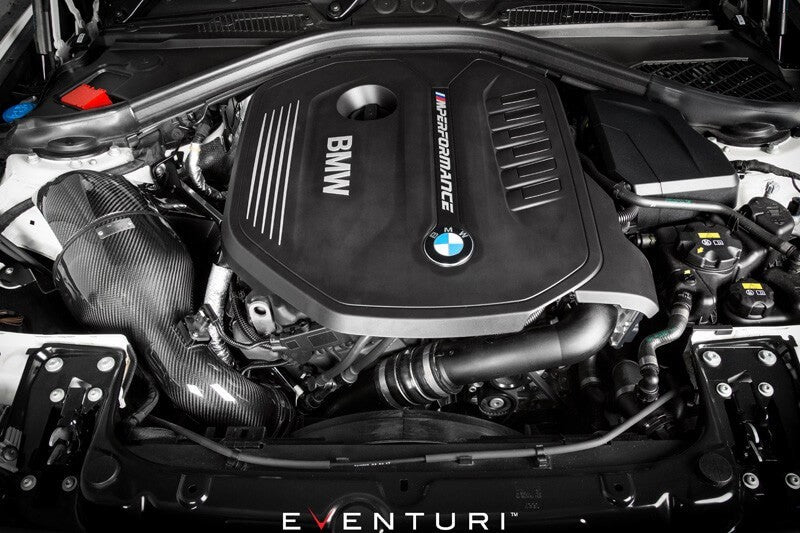 Eventuri Carbon Intake | BMW F22 M240i
The
BMW F22 M240i
carbon intake system is a perfect example of the "Complete System" principal. It demonstrates the perfect balance between allowing for unrestricted airflow with their open filter housing and cold air saturation with the scoop and duct combination. Every detail has been meticulously developed from the prepreg carbon pieces to the precision bracket work. This intake sets a new benchmark in design and craftsmanship for the B58 engine.
A lot of attention was placed on the heat shielding since the intake is located next to the exhaust manifold. For this they used a double layer main shield with a silver finish on the exhaust side and black on the intake side. The silver layer reflects radiant heat from the exhaust and the black layer absorbs and radiant heat on the inlet side. The air gap between the two layers acts as an insulator to stop the conductive heat spreading to the inner layer. Furthermore - the filter housing has a carbon shroud to block the convective heat coming from the exhaust. There is another smaller double layer shield which protects the inlet side from immediate heat soak.
Finally they have a carbon scoop which fits behind the grill. This directs ambient airflow straight into the OEM ducting which then directs it to the intake area. On the road - this ensures that the filter area - blocked from the engine by the heat shields is saturated with ambient air to keep the IAT's low.
Worldwide shipping, shipping price is automatically calculated in the check-out