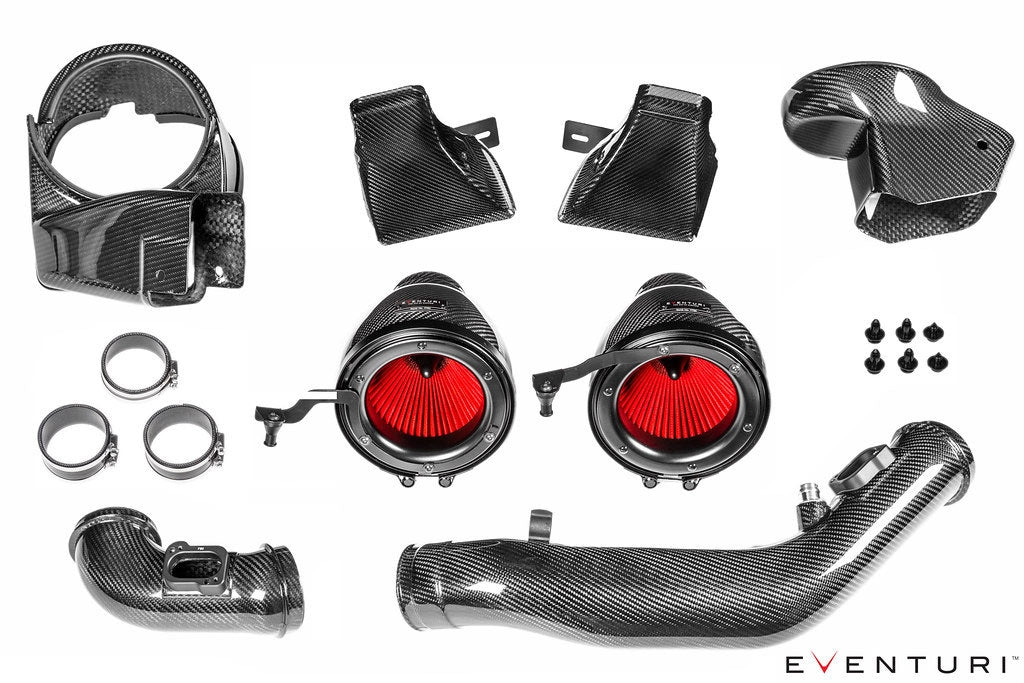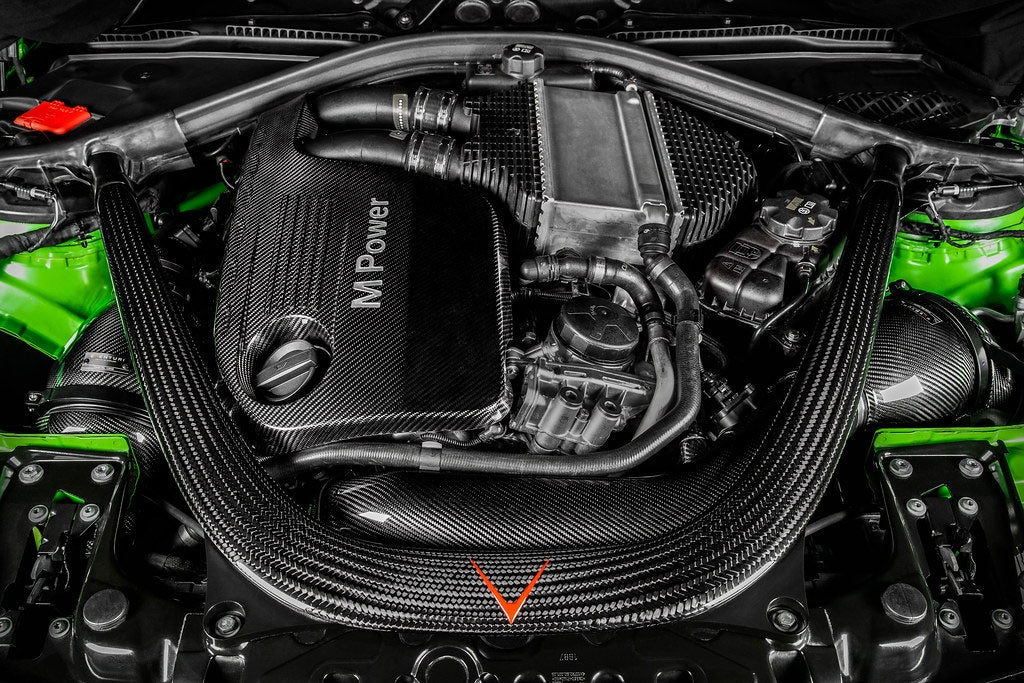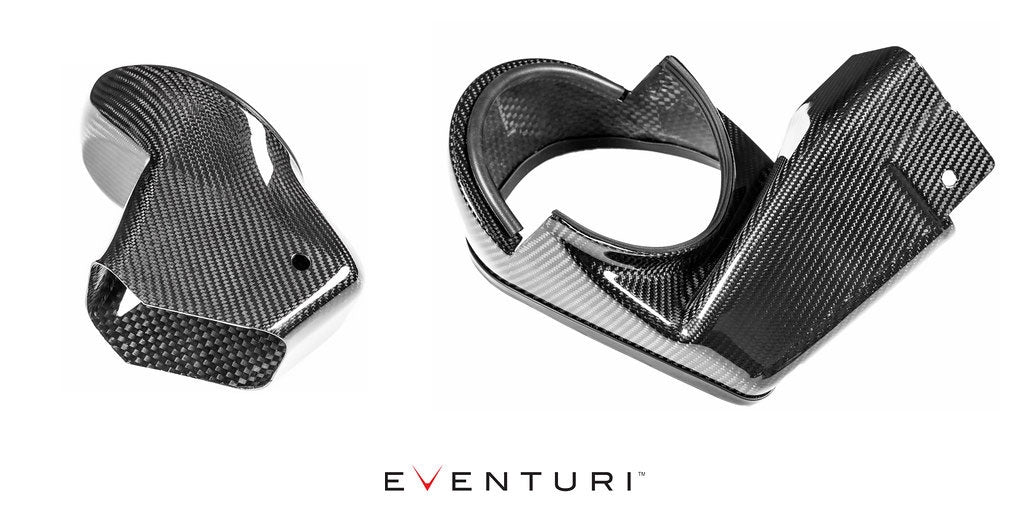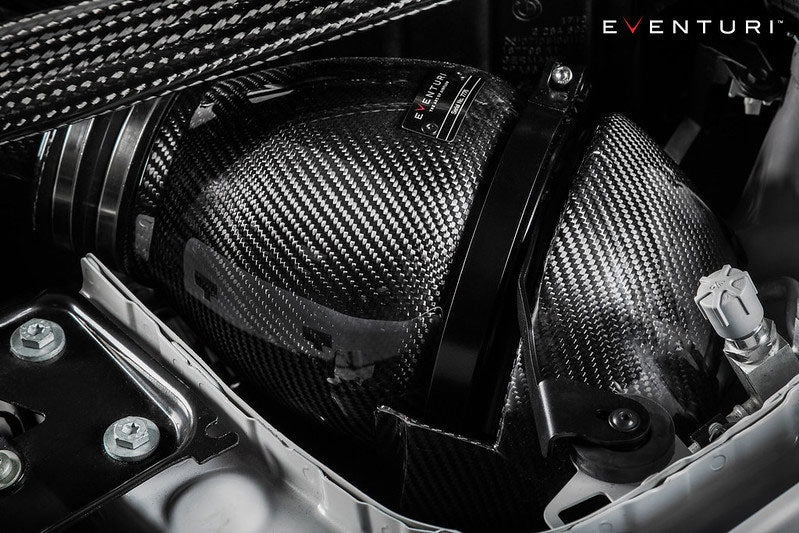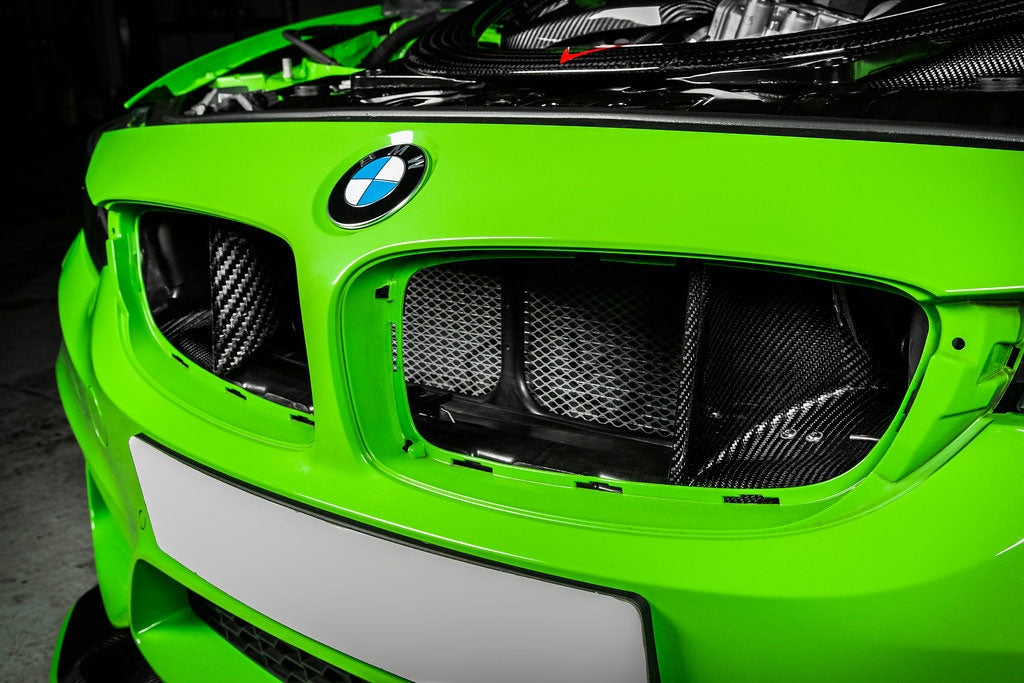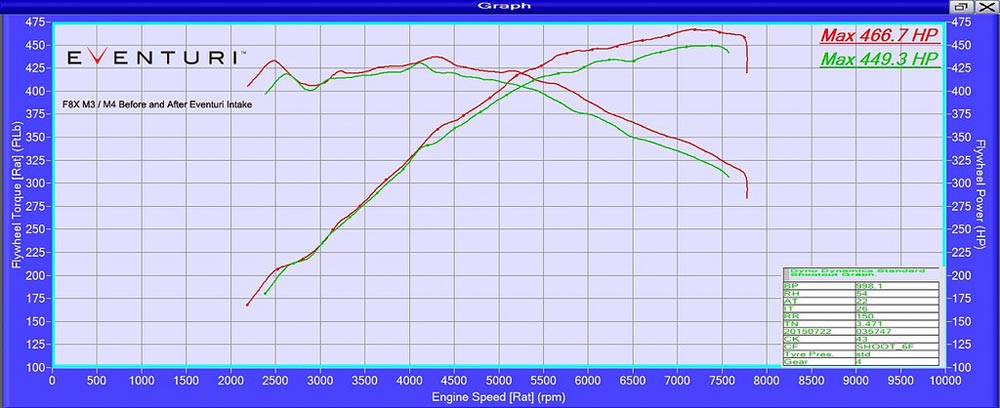 Eventuri Carbon Intake V2 | BMW F82 M4
Eventuri V2 intake for
BMW F82 M4
in carbon. The updated V2 design, it features sealed filter housings to maintain a more steady IAT, even while stationary. The new ducts which seal the housings, coupled with our scoops ensures unrestricted airflow whilst maintaining low IATs through cold air saturation.
Every detail was taken into account to ensure that there was created a flagship intake to set a new benchmark for this the BMW M. From the scoops to the ducts to the intake tubes – they developed a "complete solution" to ensure a smooth inlet track with cold air saturation.
With a carbon weave to match the OEM M Performance carbon – this truly is a new benchmark. The F82 M4 Eventuri system uses their Patent Pending Carbon fibre Housing which provides an aerodynamically efficient airflow path from the filter to the MAF tube. Not just another cone filter with a heat shield but a unique design which invokes the Venturi affect.
Having an effective cold air feed to the filters is an essential part of the design. Simply having some heat shields in place is not an effective means of avoiding heated air from entering the filters unless the shields create an air tight envelope around the filters. The scoops and ducts in our system combine to provide the filter openings with ambient air and maintain low intake air temperature.

This intake system comes in black carbon fibre, and has a Performance Gain: 15-20hp, 18-23ft-lb
Worldwide shipping, shipping price is automatically calculated in the check-out