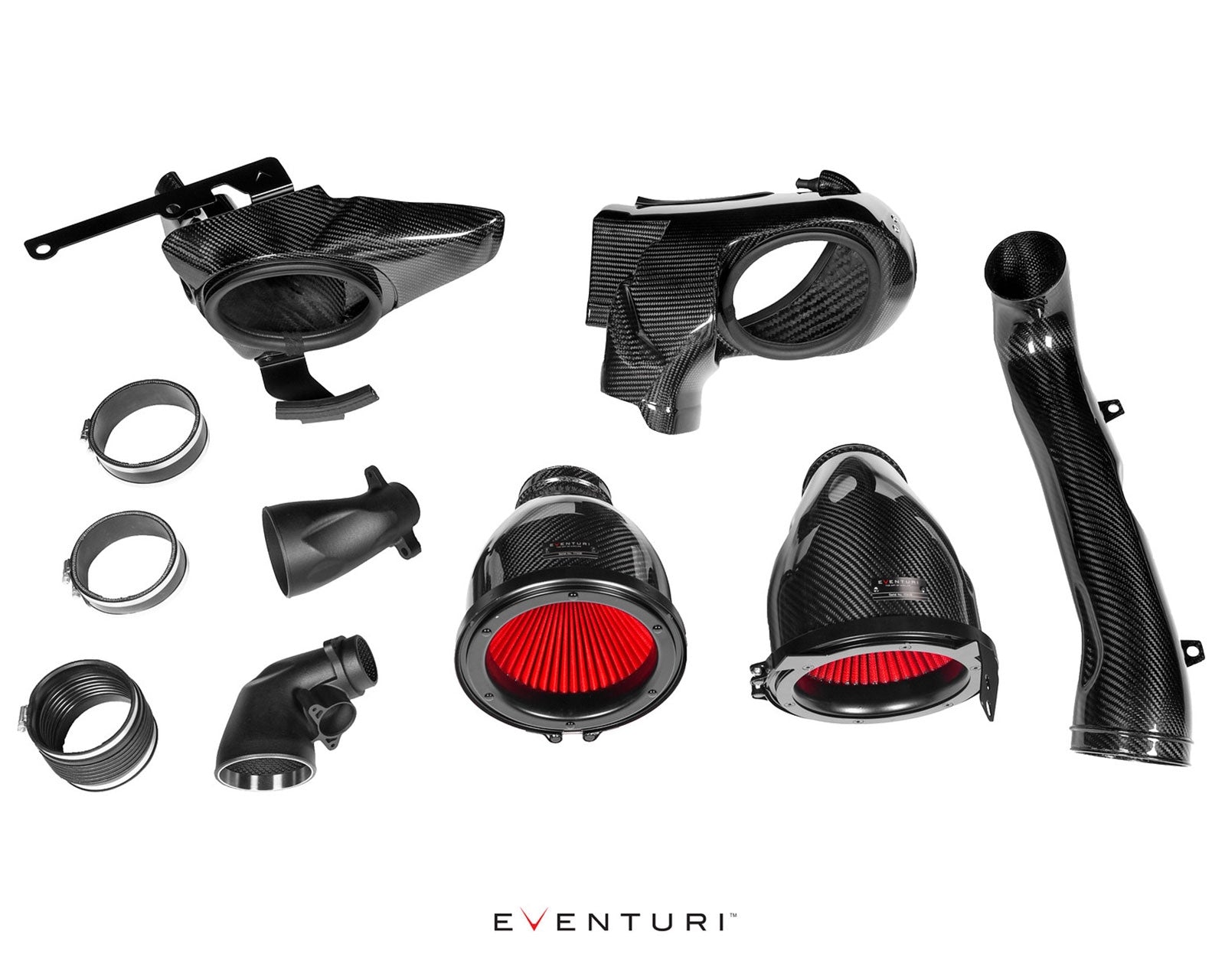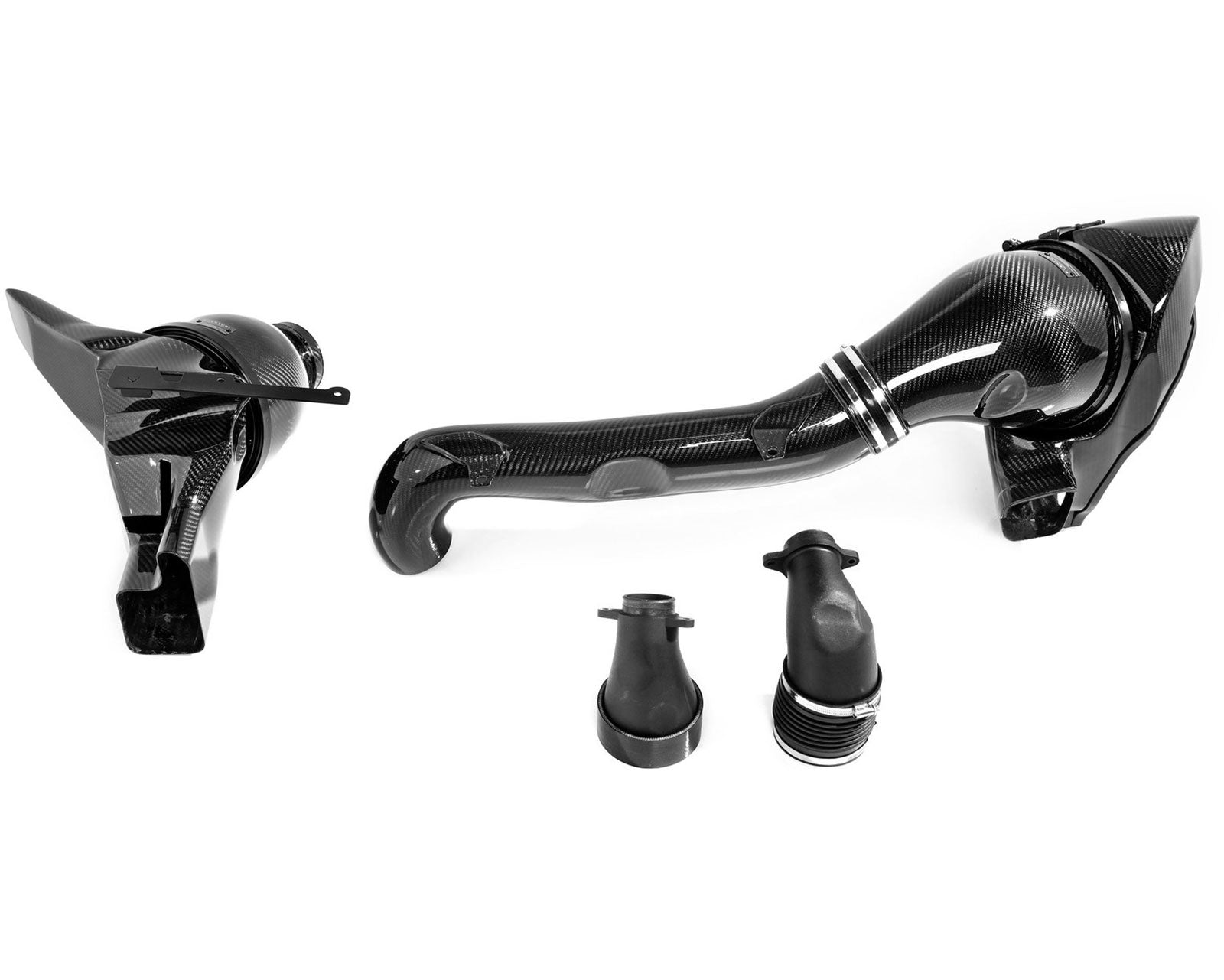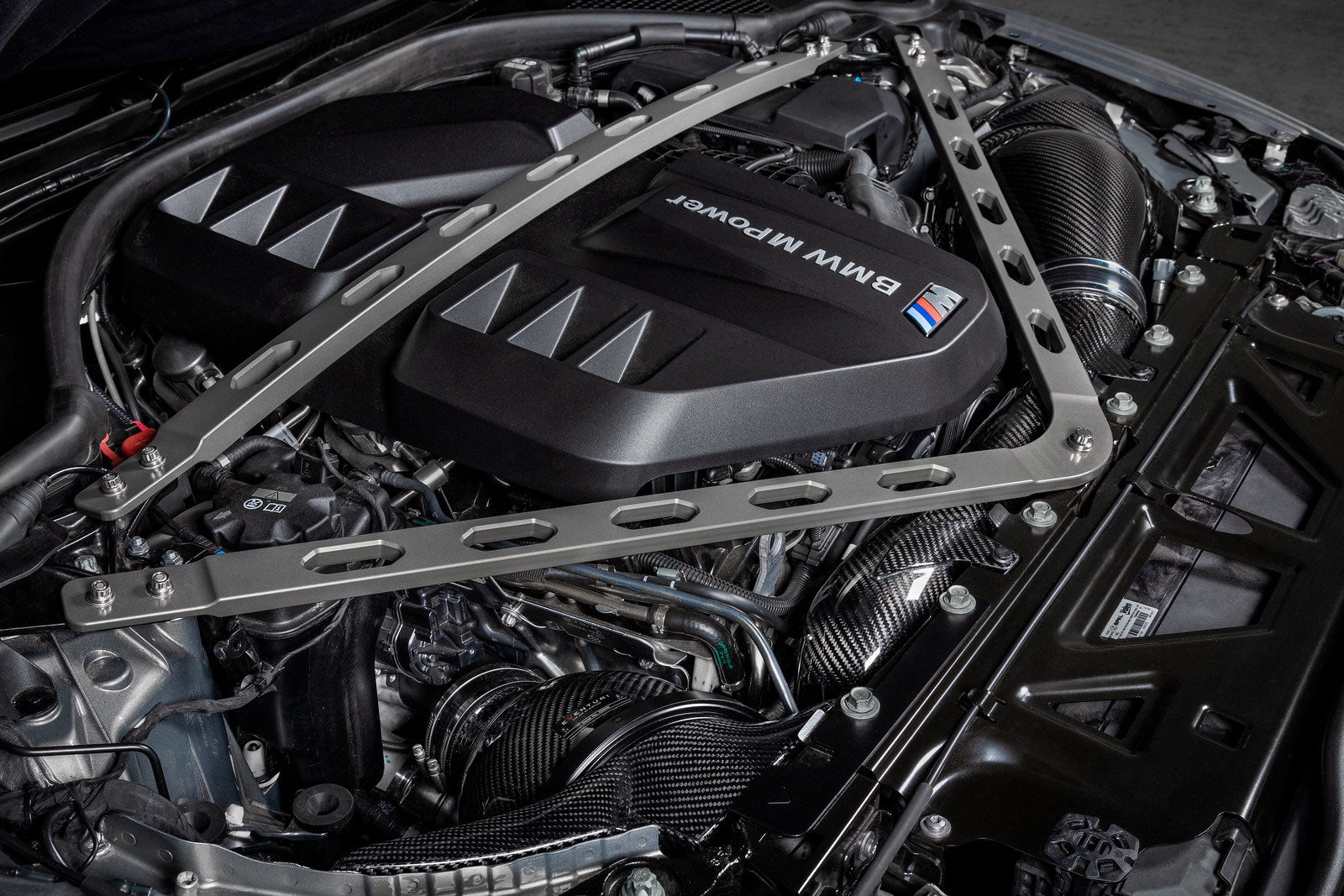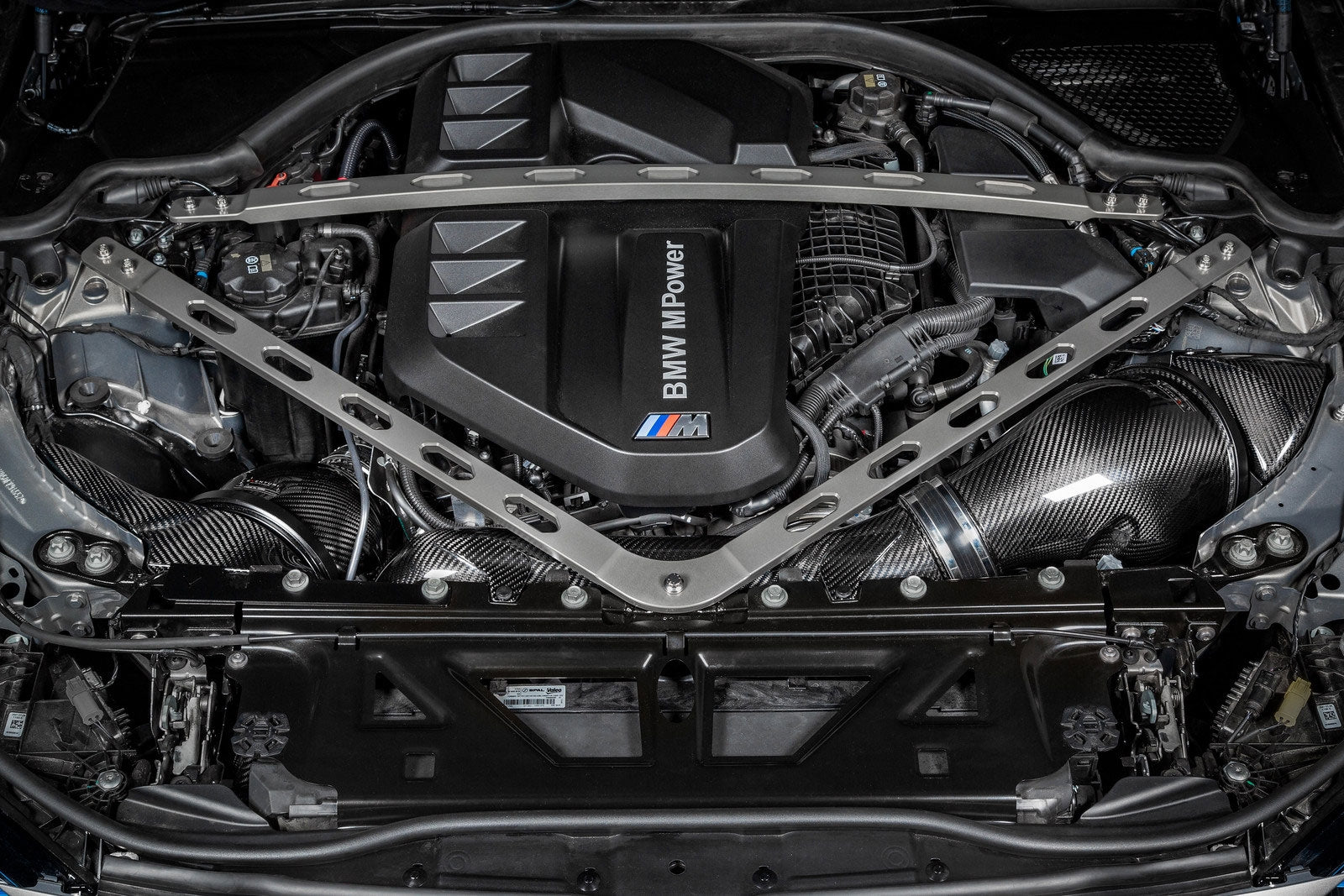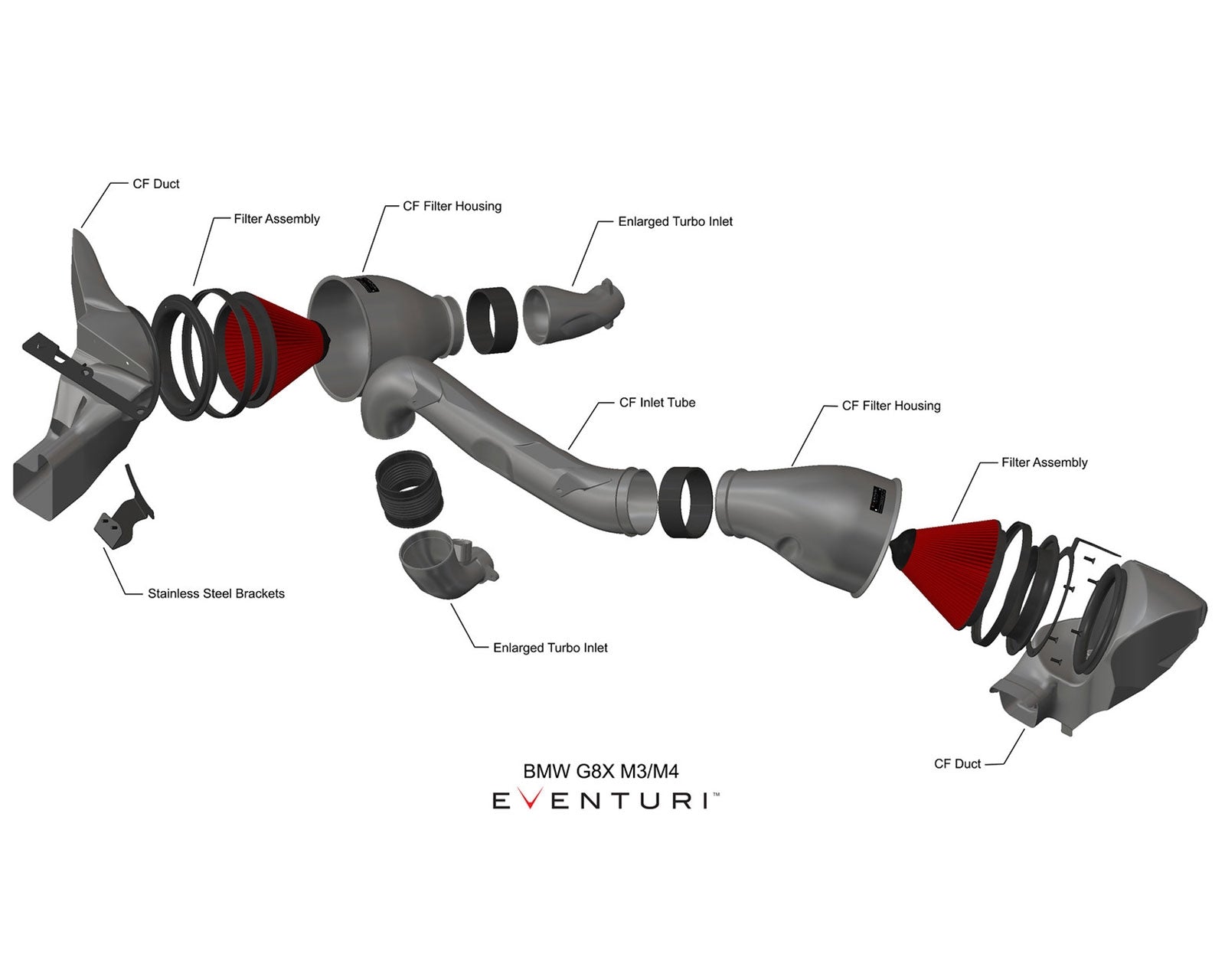 Eventuri Carbon Intake BMW G80 M3 G82 M4
The Eventuri BMW G80 M3 and G82 M4 intake system is made from carbon and is designed to enhance the performance. Compared to the OEM system, the Eventuri system, with its patented eVenturi filter housings and smoothly curved carbon tubes, allows for quicker and more efficient airflow to the turbos.
This is for version V2, EVE-G8XMV2-CF-INT. And will fit on all models including the CSL
The Eventuri intake for the BMW G8x M3/M4 Competition models features carbon fiber housings and Gen 2 filters, creating an aerodynamic airflow path that minimizes drag on the turbo and invokes the Venturi effect. It's not just a simple cone filter with a heat shield, but a unique design that maintains laminar flow conditions for optimal performance.
The BMW G80 M3 and G82 M4 Competition Eventuri system offers more than just improved turbo performance. With its patented design and high-quality materials, the Eventuri intake provides a significant upgrade to your BMW's engine system. Whether you're looking for improved acceleration or enhanced engine sound, the Eventuri BMW G80 M3 and G82 M4 intake is the solution you've been searching for.
The system consists of, and you will receive:
2 x Patented Carbon Fiber eVenturi housings
2 x Bespoke High Flow Generation 2 Filters
2 x Aluminium Cowls for smooth airflow entry
Left Side Carbon Tube with integrated MAF sensor mount
Right Side Carbon Tube with integrated MAF sensor mount
2 Carbon Fiber Intake Ducts
Laser Cut Stainless Steel Brackets
High quality Silicon couplers with BMW specification hose clamps
The Eventuri intake has been dyno tested and shown to have consistent gains throughout the RPM range, resulting in earlier peak boost and lower wastegate duty cycle. The tests showed increased part throttle and full throttle response, with improved car performance to the redline, even in warmer conditions.
Worldwide shipping, shipping price is automatically calculated in the check-out