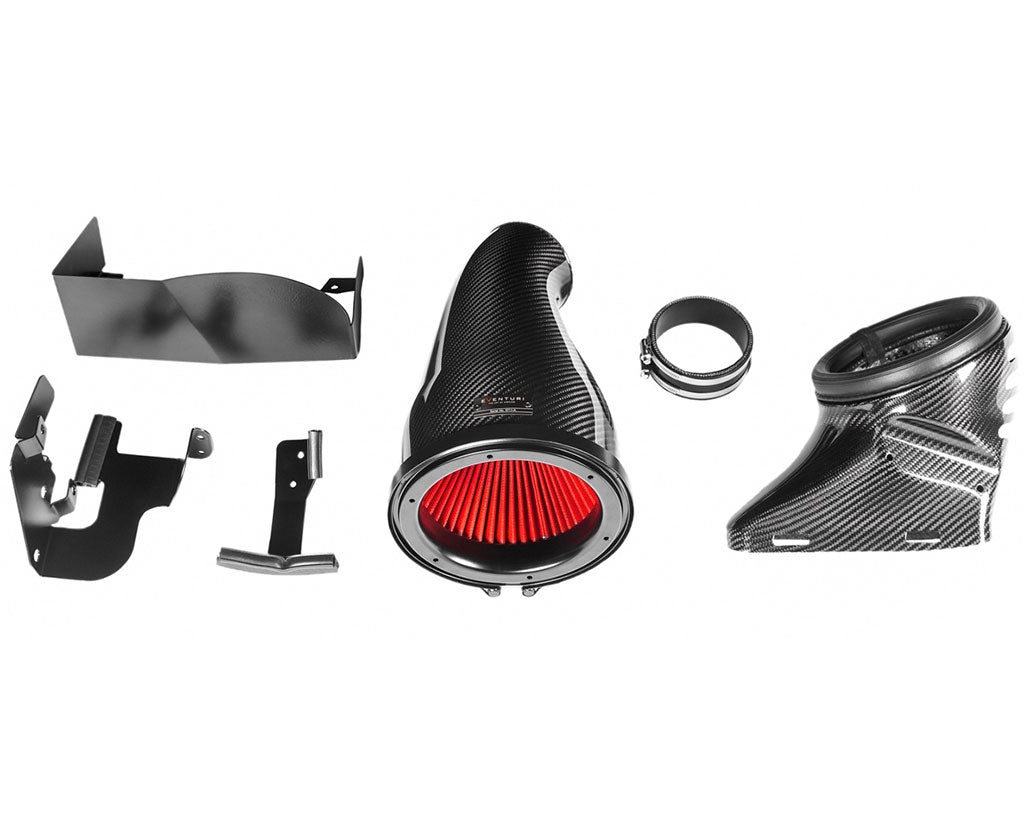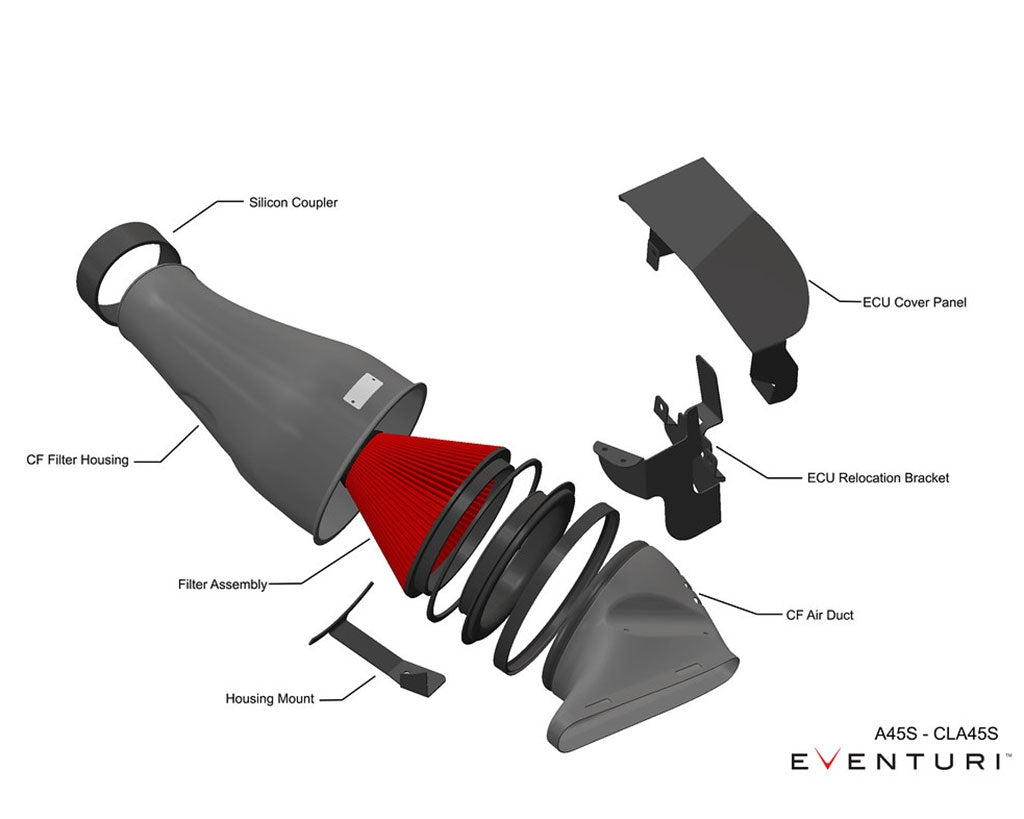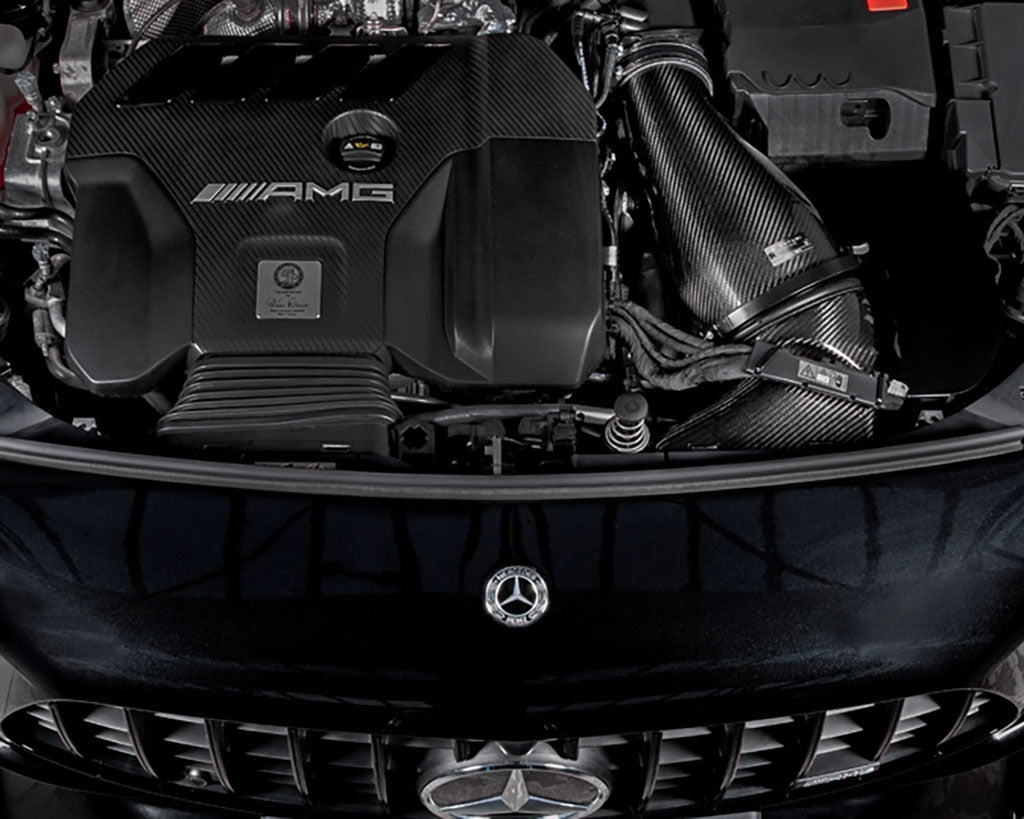 Eventuri Carbon Intake mercedes A45 W177, CLA45 C118
Eventuri Carbon Intake mercedes A45 W177, CLA45 C118
The Eventuri Carbon Intake for the mercedes A45 W177 and CLA45 C118 intake system from carbon. The Mercedes M139 intake for the A45 and CLA45 has been developed to allow a smoother route for airflow.
By redesigning the system to allow for a much more direct path, the turbo is able to generate boost with less drag and therefore reach target boost pressure much quicker. This intake system has been developed to offer the highest possible flow rate whilst maintaining the lowest intake temperatures possible to produce a net performance gain.
The de-restricted flow path also allows for turbo spool to be heard more clearly adding to the dynamics of the overall driving experience.
Worldwide shipping, shipping price is automatically calculated in the check-out