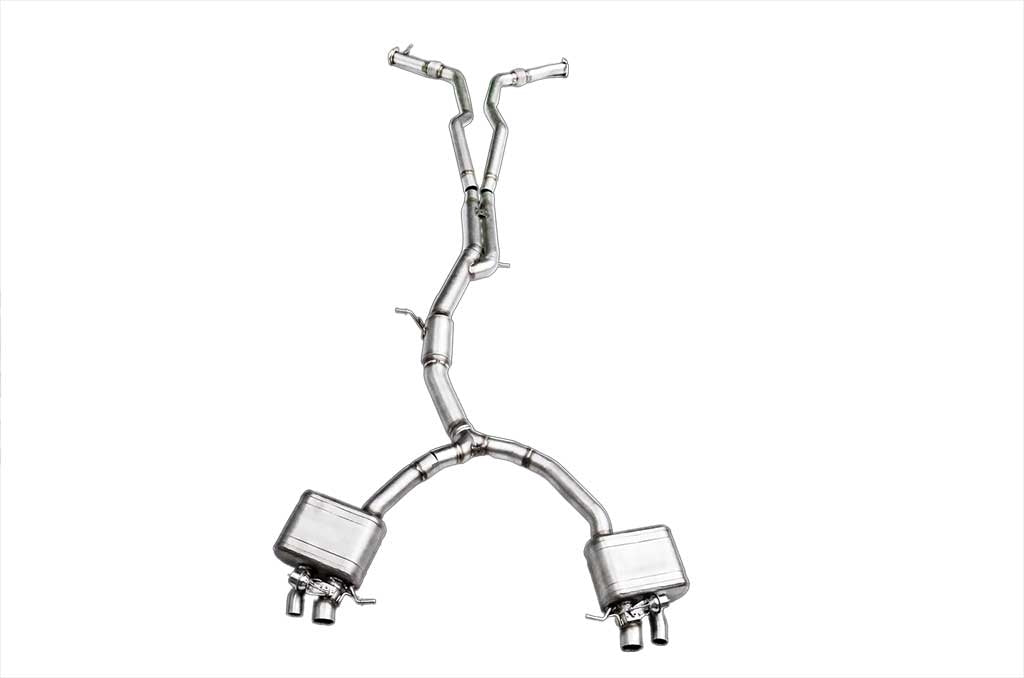 IPE Catback exhaust Audi RS5 B9 | Stainless steel
IPE Catback exhaust Audi RS5 B9.
The IPE Catback exhaust is the perfect upgrade for RS5 B9 engine. Refining with an iPE Innotech Performance Exhaust system means produces an extremely loud and aggressive sound as well as a comfortably quiet cruise by the push of a button.
The unique design overcomes the limits set by the stock exhaust, so that performance, sound, and driving pleasure can be increased dramatically. Opening the valves of the valvetronic muffler will let you experience the much deeper and more aggressive IPE Sound, while closing the valves still makes your Audi RS5 B9 suitable for everyday use.
Worldwide shipping, shipping price is automatically calculated in the check-out