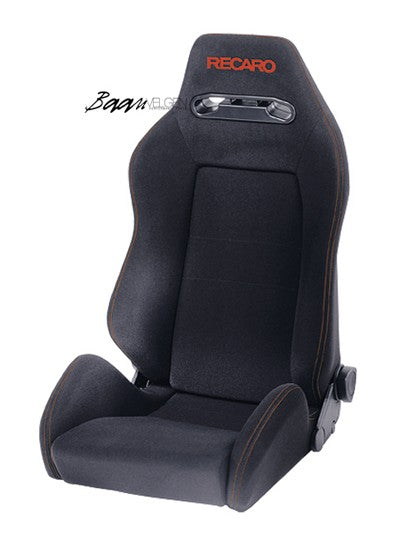 Recaro SR5 Speed seat
Select a seat color and fabric:
Select a seat color and fabric
Recaro speed sport seat

The Recaro speed combines sporting design and optimum lateral hold at an introductory price. For drivers with sporting ambitions who still insist on comfort. The large variety of cover materials and colors ensure that the seat matches nearly any interior.
Features:
- Belt guide for 4-point harness; 3-point belt system can also be used
- Specially formed Shoulder Support for excellent lateral hold
- Well-defined seat cushion and seat back bolsters for good lateral hold, even in sharp bends
- Integrated headrest for reliable head protection
- Seat back release on both sides for simple operation
- Individual lumbar support by special cushion elements for ergonomic, fatigue-free seating
- Seat back adjustment on both sides for comfortable operation
Specifications
- Height: 820mm (32.3 inches)
- Shoulder Width: 530mm (20.9 inches)
- Seat Width: 534mm (21.0 inches)
- Gross Weight: 30.9lbs
Note: All mounting hardware sold separately.
Worldwide shipping, shipping price is automatically calculated in the check-out