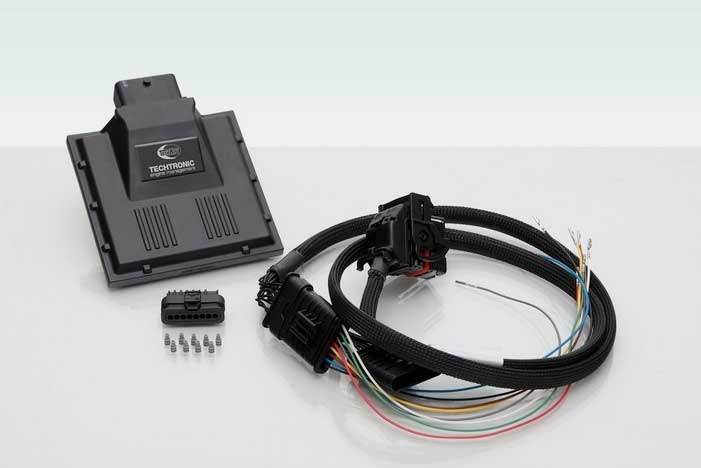 Techart Techtronic | Porsche 911 991 Turbo (S)
TECHART
engine powerkits for the
Porsche 911 991 Turbo (S)
provide impressive power gains. The sports car technology that makes a genuine TECHART
Techtronic
kit is usually invisible. But it is on the spot whenever you move your right foot. The intelligent engine management as well as engine components meet the highest demands for maximum power delivery and durability.
The extra power is very impressive with 60 hp and 130 Nm increase for the Porsche 911 991 Turbo (S). The TECHART powerkits are world-renowned for their reliable power output and their long-term stability. During the development of the individual engine map, we can predict the maximum power output which will still maintain long-term operation without overstressing engine and drivetrain. This procedure and a power increase rating in absolute numbers is a basic requirement for a EC type approval.
The high TECHART quality standards are backed by an extensive TECHART TECHTRONIC warranty which covers relevant vehicle parts including engine and drivetrain. According to the TECHTRONIC warranty terms, customers are secured by up to EUR 75.000,00 in the event of damage.
Worldwide shipping, shipping price is automatically calculated in the check-out