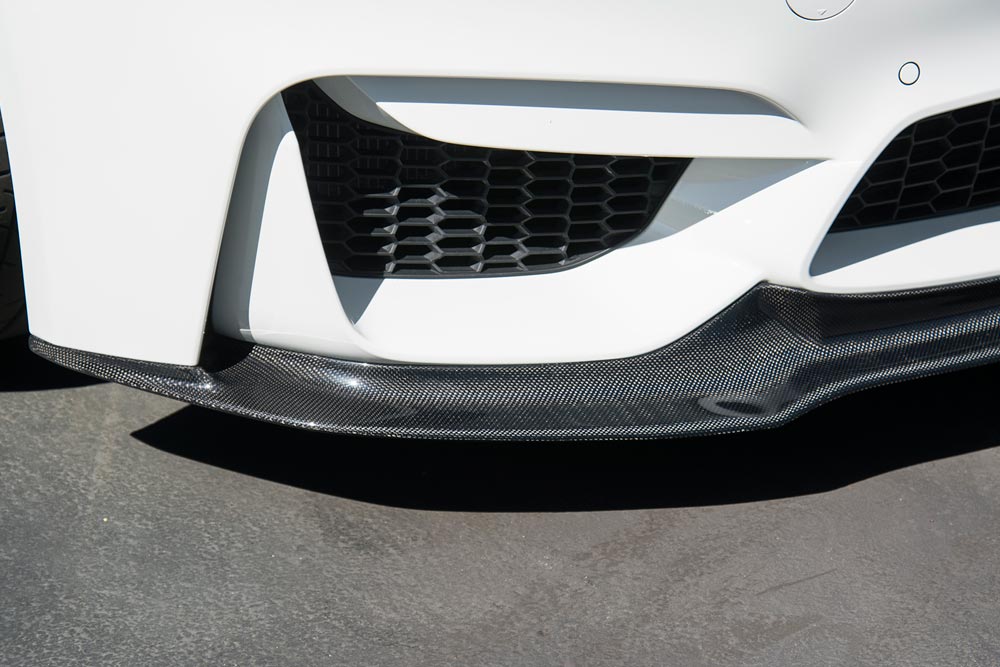 Vorsteiner GTS BMW F82 M4 Carbon Front Spoiler
Vorsteiner GTS Carbon Fiber Front Spoiler for the BMW F82 M4
PRODUCT DETAILS
Car Brand: BMW
Car Model: F82 M4
Product Brand: Vorsteiner
Design: Aero Front Spoiler
Materials: Pre-Preg Carbon Fiber
Available finishing: Carbon fiber 1x1 Glossy

PRODUCT DESCRIPTION

The Vorsteiner aero front Spoiler attaches to the OE front bumper of the BMW F82 M4 utilizing original factory clips and mounting holes for a simple and clean install. The front spoiler channels the downforce under the bumper of the M4.
VORSTEINER AND IMAGINATION
Vorsteiner is a company that was conceived through the imagination of creating the highest quality parts for the most discerning vehicles and clientele. Their relentless pursuit of advancement and perfection is seen not only in their unmatched automotive parts, but also in the hands of carbon fiber craftsmen to create purely sensational parts for the most deserving and elite vehicles.
Vorsteiner's vision is only one thing: create then place in the hands of car aficionados everywhere the most advanced and innovative parts that are unrivaled in quality and aesthetic beauty. Pushing the boundaries of art and technology, Vorsteiner will not cease to lead the industry with the premium composites manufacturing technology
Every Vorsteiner product is rigorously tested and must pass their highly detailed quality control before leaving the on-site Vorsteiner factory. Only after rigorous testing can a part be deemed worthy of the Vorsteiner name.Vorsteiners clientele expect nothing less than perfection from Vorsteiner, and they welcome and exceed these expectations.
Worldwide shipping, shipping price is automatically calculated in the check-out