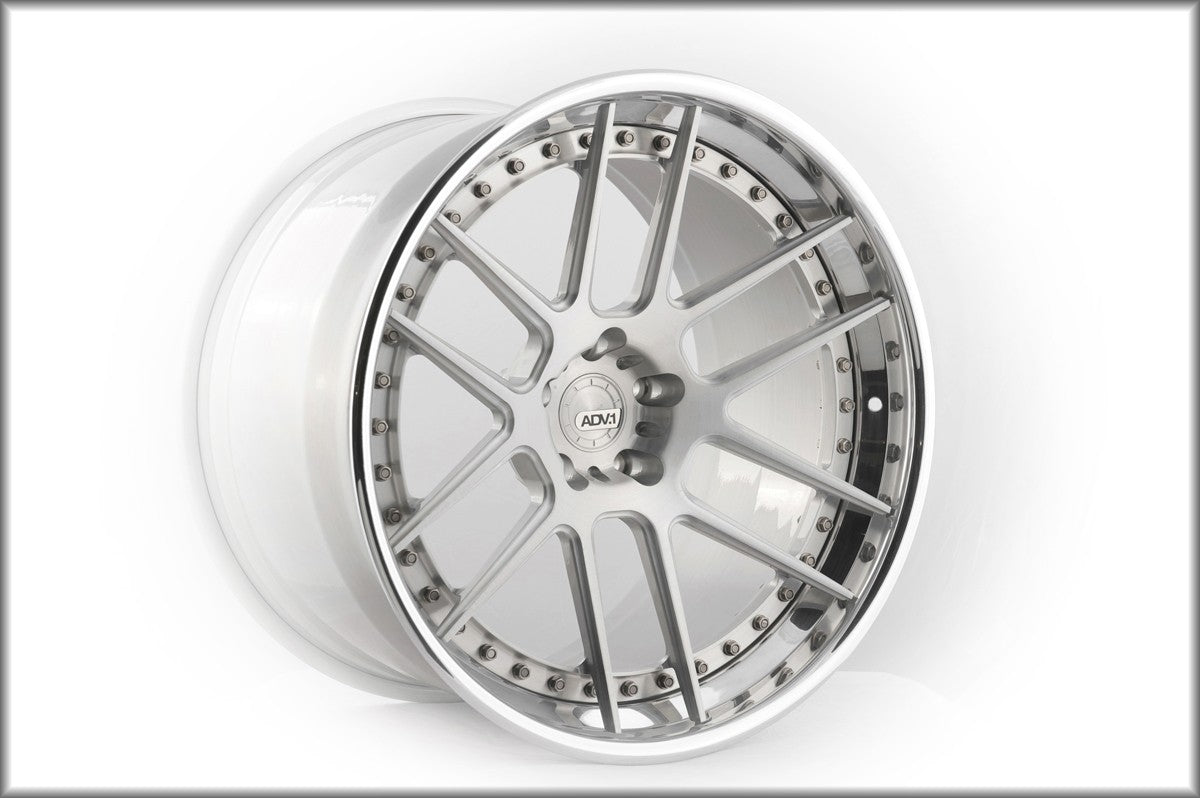 ADV1 wheels ADV6.0TS track spec contoured
Pricing from: Contact us for pricing
Profiles: Flat / Mid / Deep Concave / All variations
Diameters: 17.0 - 22.0 inch
Widths: 4.0 - 14.5+ inch / in 0.5" increments
Construction: piece forged
SL Update: see online SL Series upgrade technical details
Inner/Outer: Step lip (standard reverse / rolled)
Avg weight: 18.0-25.0 lbs. / Sub 18.0 lb. possible (see online SL Series technical data)
Applications: All vehicles / pcd's / offset combinations + centerlock applications
Assembly bolts: Optional hidden or visible hardware / standard or titanium upgrade
Backpad: Standard weight reduction pocketing
Intended use: High performance street & / Track use
For a detailed price quote, or any advice on finish and fitment, Please Contact us.
ADV1 Wheels ADV6.0 TS Track Spec
The Adv.1 Track Spec configuration, the flagshipline of ADV1. This Series consist of a 3-piece construction using their deep concave profile forgings with a modified die designed to allow the contoured spoke extension. This feature allows ADV1 to engineer each set with spokes specifically folloing the exact contour of the step-lip surface resulting in a look unlike any other wheel and performance to match. These wheels are intended for street and race use and are available for all vehicles. Contact us directly for advice, a complete wheel and tyre package, or if you require a special color.
Performance:
Intended primarily to provide a wheel with OEM ride qualities and compatibility, improved performance and a more aggressive fitment. These wheels are focused on the performance oriented genre primarily for street use and non professional track duty. Upgradable weight reduction options and race specific engineering options are all applicable.
Options:
Track Spec orders are individually engineered and machined to order and can be fully customized with specific fitment specification, custom finishing, race lightening, visible or hidden hardware and more.
Size Range:
Available in sizes from 17.0" to 22,0" diameters and 4,5" to 15" widths in all ADV.1 styles. Any offset or profile from flat to extremely deep.
Worldwide shipping, shipping price is automatically calculated in the check-out