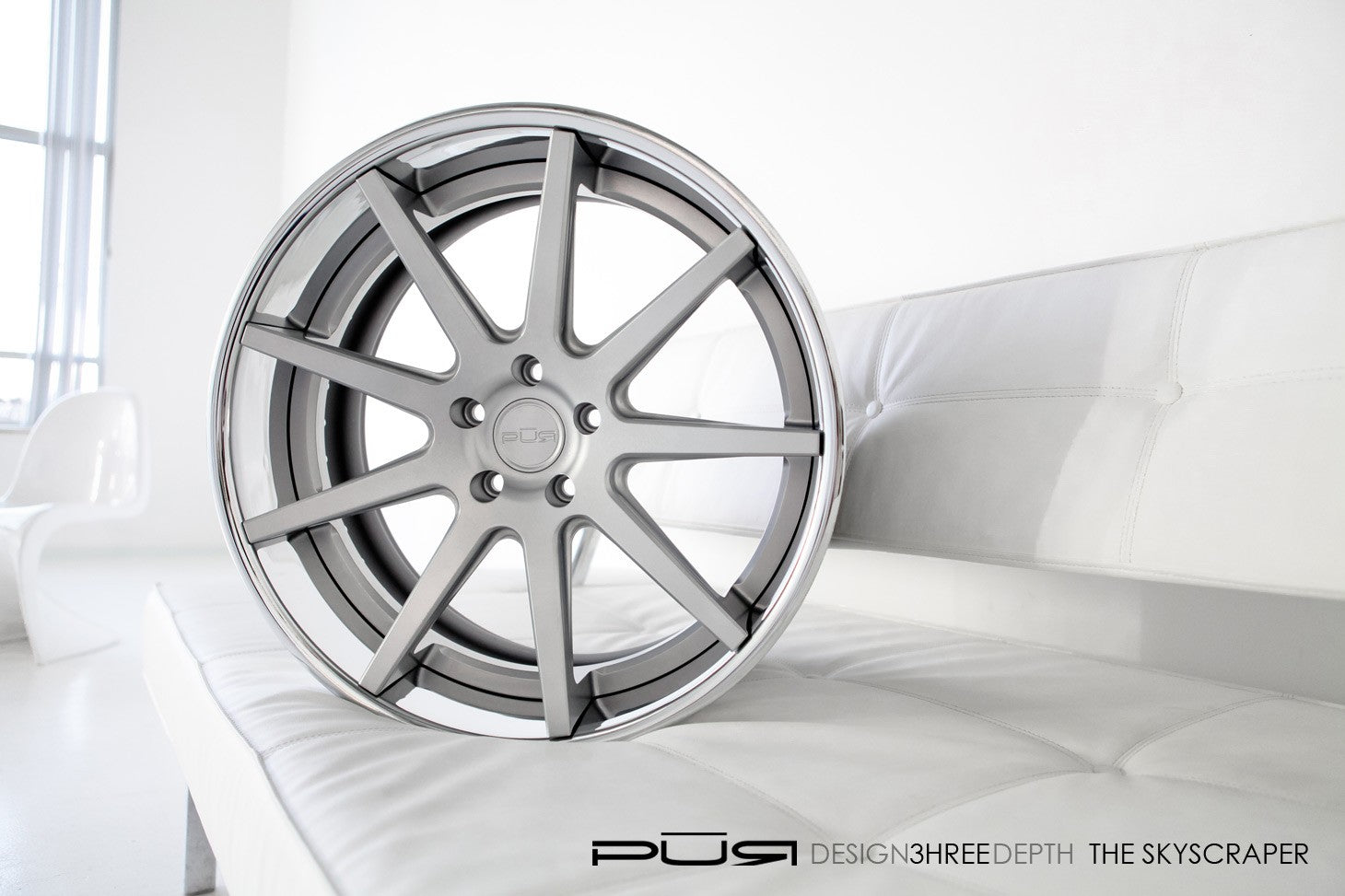 PUR LX03
Model:
3-piece forged wheel
Design:
multi-spoke
Hubcap:
PUR
FINISH
/ BRILLIANT SILVER / BLACK DIAMOND / MONACO GOLD / MODERN MATTE BLACK
Dimensions:
19" - 20" - 21" - 22" - 24"
DESIGN 3HREE / DEPTH
ORIGIN | THE SKYSCRAPER
A CLASSIC MASTERPIECE THAT HARNESSES THE BEAUTY OF DEPTH THROUGH ITS MINIMALISTIC, STRUCTURED LINEAR FORM.
Once you have purchased the PUR wheels, we will contact you to discuss the colors and widths of the wheels. If you wish to receive advice about fitment or such, then please feel free to contact us.
Worldwide shipping, shipping price is automatically calculated in the check-out